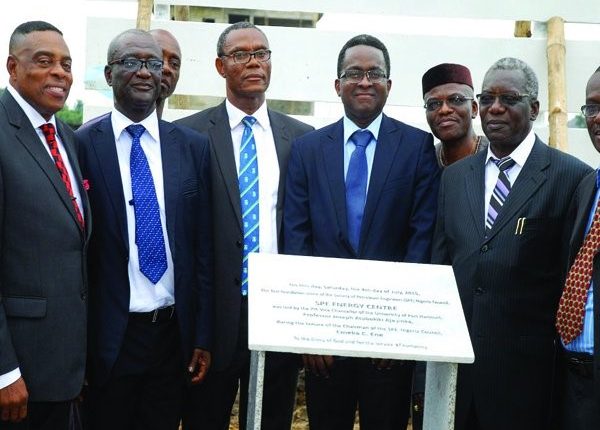 Nigerian Gov't Urged To Increase Oil Output above 2.2m Bpd

The Federal Government has been urged to increase crude oil production from the current level of between 2.2millon and 2.3 million barrels per day (bpd).
The low output has made it difficult for the government to generate enough revenue for socio-economic development, data from the Nigerian National Petroleum Corporation (NNPC) has shown.
The data showed that the country's crude production has been less than 2.5mpd, while the global oil downturn persists. It is in view of this development that the Society of Petroleum Engineers (SPE), Nigerian chapter, advised the government to ramp up oil production by engaging in more  drilling and exploration activities.
Related: Nigeria's Crude Oil Production Falls To 1.57mbpd Record Low 
Speaking in Lagos during a briefing to herald the 2015 Nigeria Annual International Conference and Exhibition (NAICE), its Country' Chairman, Emeka Ene said the need to buoy oil production became necessary in order to reduce the impact of global oil recession on Nigeria.
He said: "There is urgent need by the government to improve daily oil production via drilling more wells. The oil in the Gulf of Guinea holds more prospects for Nigeria. However, the need to optimise the potentials in the nation's oil and gas industry by drilling more wells would go a long way in boosting production. It is better for Nigeria to drill more oil wells during a down cycle period than a booming period. This is the only way we (Nigeria) can have more to sell and make more money during recession.''
According to him, the industry operates in a cycle, stressing that there are upside and downside period in the sector.
Also Read: Nigeria's December Oil Output Drop, Biggest In OPEC
"There was a period when oil was $11 per barrel before the price moved to $40, $50 and over $100 per barrel. Later, the price fell to below $50 per barrel. So, if we increase the volume of oil production, the country would benefit in the long- term no matter the happenings in the international market.
Ene said activities in Kuwait and other oil producing nations in the United Arab Emirates (UAE) are all time hard, adding that the development made  the country to try   investing billions of dollars in the industry.
He said while UAE is putting in place measures in place to cushion the effects of the global oil downturn and further improve production.
Also Read: Nigeria's Oil Output Rises To 1.9 Million Bpd Due To Repairs – NNPC
He said Nigeria should do something over a long-term period to address problems in the industry.
Ene said the resuscitation of the industry is necessary in the light of decreasing oil production and revenue, adding that the government has taken steps in this direction.
On the conference, Ene said NAICE 2015 conference, being the 39th edition, will hold from between August 4 and 6, at the Expo Centre, Eko Hotel and Suites, Victoria Island Lagos. The theme for this year's conference is "Natural Gas Development and Exploitation in an Emerging Economy – Strategies, Infrastructure and Policy Framework," he said.
Also Read: Oil Output Drops to 1.676 Mmbpd in March
The main focus of the conference is "Sustainability, Infrastructure and Framework in an emerging economy" with a focus on natural gas development and exploitation, he said, adding that there will be workshops on marginal field, among others.
Expected to speak at the event are the Vice President,  Prof. Yemi  Osibanjo, SAN,  Lagos State governor, Mr. Akinwunmi Ambode,  Group Managing Director NNPC, Dr. Joseph Thlama Dawha, Mr. Helge Hove Haldorsen, Vice President, Strategy & Portfolio Development & Production, North America, Statoil, Mrs. Elisabeth Proust, Chief Executive Officer, Total Exploration & Production, Nigeria, and Mr. Clay Neff Jr, Chairman & Managing Director, Chevron Nigeria Limited.
---
Get more news like this directly in your inbox