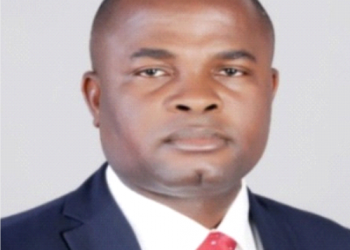 Exploration campaign in Chad Basin not a waste – NAPE President-elect

The President-elect, Nigerian Association of Petroleum Explorationists (NAPE), Alex Tarka has said that inspite of the cost of the exploratory oil drilling embarked by the Federal Government through Frontier Exploration Services – a subsidiary of Nigerian National Petroleum Corporation (NNPC) at Chad Basin and any other basin in search of oil should not be seen as a waste or a failure.
Stating that the exploratory oil drilling in the basins was necessary steps that provide essential data for further research, the Exploration Manager, NPDC in Benin City said it was wrong to consider the exercise a waste of fund, adding that exploration campaigns also lead to the discovery of other mineral resources.
Tarka made the submission in Lagos recently during a one-day workshop for oil and gas media professional organised by NAPE. According to him, one single well can pay for everything that has been spent in the Basins from any discovery that will eventually emerge.
He said, "The work at Chad Basin was not a waste or a failure because we were trying to look at what was on the other side. In any exploration campaign as an explorationist, every well drilled even if you don't find anything, it gives room for further research.
"Without the data from the explored well and the appraisals, you won't be able to do further research. Those wells are research wells. As at today, we have so many minerals in some of those wells that would have powered the economy of this nation much better than the oil we are talking about.
All that we have been doing in the Frontier is to establish the petroleum systems in the Basins. As at today, we have confirmed that we have the five petroleum systems that are key in exploration. We have been able to confirm that we have migration pathway, reservoir rocks, traps, seals among others – that is the five cardinal points every geologist looks for as an interpreter," Tarka said.
Tarka who described himself as a passionate explorationist said he believes that it is government's responsibility to discover resources inherent in her environment and not International Oil Companies, (IOCs). "I don't believe any IOC will be able to explore for us. The offshore exploration we are benefiting from today – 200,000bpd was discovered by Nigerians. We want in our time and generation to confirm to everybody that has been in doubt that the campaign in the Frontier isn't a failure. We should just patiently wait by the time we are through with the lineup of activities, you will be shocked at some of the things that will likely be in the public domain.
"We are not wasting money, every nation world over spends on exploration. I can assure you that any discovery we eventually make, one single well can pay for everything we have done in Benue through and in the Chad Basins," he said.
In his media briefing, the President of NAPE, Ajibola Oyebamiji noted that the training was inspired by NAPE's desire to aid media professional accurate reporting of the industry, research and transformed as stakeholders in the industry they report.
According to Oyebamiji, the training was in fulfilment of one of the NAPE's missions to education both its members and other stakeholders in the industry.
The essence of this training is to enable your accurate reporting and research. Your search and research on the information you have are important. So, this will not only transform you as a journalist but it will also make you become stakeholders in this business.
"This, really is the essence of this training. And it is one of the NAPE's missions to educate both our members and other stakeholders. And you fall in the category of stakeholders in this business," NAPE President said.
---
Get more news like this directly in your inbox