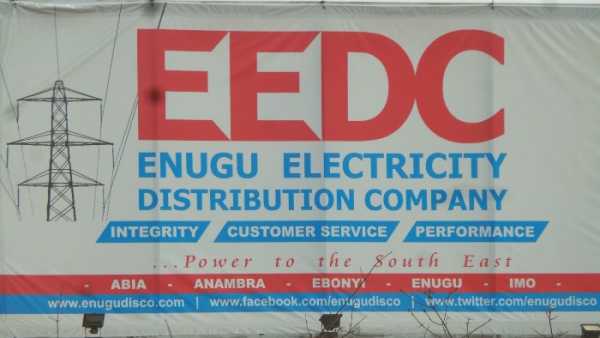 EEDC emerges best in safety rating for 2018

Ngozi Egenuka
The Nigerian Electricity Management Services Agency (NEMSA) has awarded Enugu Electricity Distribution Plc (EEDC) overall first position in the 2018 cumulative safety ranking.
The Head of Communications, EEDC, Mr Emeka Ezeh, said the award is proof of the safety practices embedded in customers and staff through its training and enlightenment program.
Mr Ezeh in a statement recollected that EEDC, which took 5th position in 2016, has since then maintained the first position.
He further said "report indicated that in the course of the year under review, EEDC consistently maintained the first position in eight out of 12 months, this underscores the passion and conscious effort put in by the management of the EEDC in ensuring that safety rules are strictly adhered to, and safe environment consistently maintained.
"The result of the ranking was released in a presentation by the Managing Director/ CEO, NEMSA and Chief Electrical Inspector of the Federation, Engr. Peter O. Esewor," he said.
He added that the criteria used for the ranking ranged from fatalities (that is the number of deaths within the network), major injuries and network resolved.
---
Get more news like this directly in your inbox