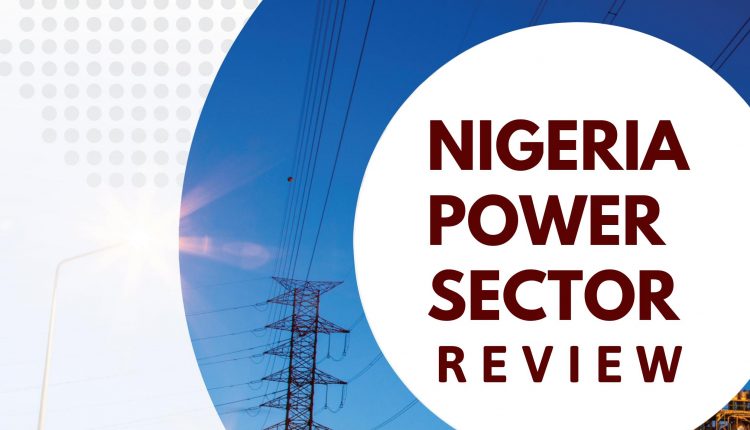 ǼLEX Presents Its 2019 Review Of Nigerian Power Sector
Considering the critical role the power sector plays in realising economic transformation as well as the development in any country, ǼLEX, a full service commercial and litigation law firm in a bid to chart the way forward for this important sector, especially towards finding a lasting solution to the Nigeria's perennial electricity crises recently released a report tagged, "Nigerian Power Sector Review".

The report which provided some insights into the nation's power sector from its inception in 1866 till date took a critical look at Nigeria's power sector and provided a comprehensive report that offered government, private sector investors and other stakeholders in the nation's power sector the expert and professional analysis designed to aid Nigeria in overcoming her electricity challenges.
ǼLEX, known for its expertise in corporate and commercial laws, insurance, aviation, infrastructure, power and natural resources, among others through its partners with experts knowledge in energy (power sector) provided a brief history of power generation and distribution in Nigeria. The Nigerian Power Sector Review also provides readers with such important facts and knowledge on the stages of Nigeria's electricity market, legal framework, industry participants, power procurement, industry statistics, electricity pricing, recent development in the sector, among others.
The report in part reads, "Electricity was first generated in Nigeria in 1866 when two generating
sets were installed to serve the Colony of Lagos. In 1951, the government of Nigeria, through an Act of Parliament, established the Electricity Commission of Nigeria (ECN) to regulate and operate the power supply systems in Nigeria.
"Subsequently, the Niger Dam Authority (NDA) was established for the development of the Kanji Hydroelectric Dam. In 1972, the ECN and the NDA were merged to form the Nigerian Electric Power Authority (NEPA)."
The review was authored by ǼLEX Partner Olusina Sipasi;
Associates Crystal Okwurionu and Maranatha Abraham.

You can download the full review here – ǼLEX Nigerian Power Sector Review
---
Get more news like this directly in your inbox