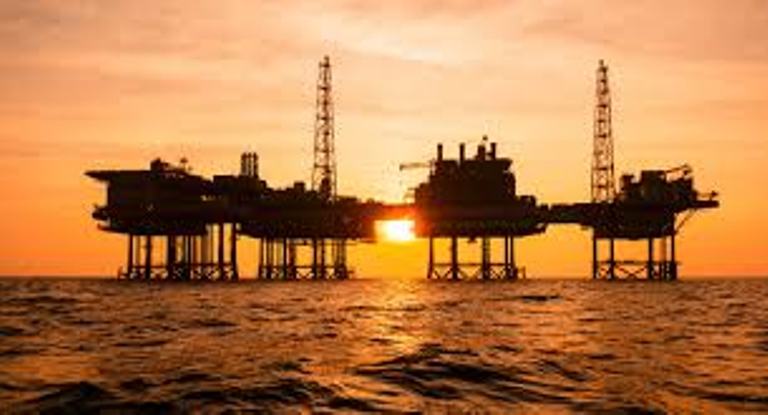 Beside the uncertainties created by the non-passage of the 20-year old Petroleum Industry Bill (PIB), the decline in exploration activities in the upstream sector of the Nigerian oil and gas industry has been attributed to unfavourable fiscal policies adopted by the Federal Government in its various Deep Offshore and Inland Basin Production Sharing Contracts (PSCs).
The Executive Director, Commercial and Strategy, Total PLC, George Oguachuba said this on Tuesday during a one-day virtual workshop themed "Accessing Quality Information and Data Journalism for Oil and Gas Media Professionals" organized by NAPE.
He said out of about three PSCs in Nigeria, the 1993 PSCs are about the only one producing. "The reasons is this, the recent PSCs are designed in such a way that the fiscal terms are more demanding on the producers."
[Also Read] Oil exploration Suffers Setback as Nigeria's Rigs fall 33%
According to him, the government had put in place terms that are more beneficial to it with less consideration for the operators.
Speaking on the high risk involved in the exploration phase, Oguachuba said that investors may be forced to pull out in a project when it hits minimum investment threshold. "Generally, they pull out of it. And this is possibly one of the reasons why we haven't seen much happening in the exploration phase in the country today."
Speaking further, Oguachuba said that the Federal Government's ambition to grow her crude oil reserve to 40 billion barrels and three million barrels per day production may not to be realised without the FG deliberately putting the right incentives in place to encourage exploration activities in Nigeria.
[Also Read] NNPC Commits To Achieving Outcomes In Frontier Basin Exploration
He recalled suggesting to the government to put right incentives in place to encourage exploration in the industry during a discussion with some executives of the NNPC on the Petroleum Industry Bill (PIB), some year ago.
"For as long as exploration is not encouraged; it means that nobody is exploring! If there is no exploration, there won't be development and without development, there won't be more oil.
He noted that the direct implication in the long run will be a decline in the country's oil production.
[Also Read] Again, Stakeholders Demand for Efficient Fiscal Policy for Oil, Gas Sector
Speaking on the PIB, he said he hopes government puts appropriate incentives in place to encourage exploration activities "because without exploration activities, we don't have any more reserve. Nigeria's oil reserve growth is actually negative.
"The federal government's desire to grow it reserve base to 40 million will just be a nice dream and the way to get it done is to put in place right fiscal terms, right incentives for exploration so that investors can be assured of recovering their investments.
By Peace Obi