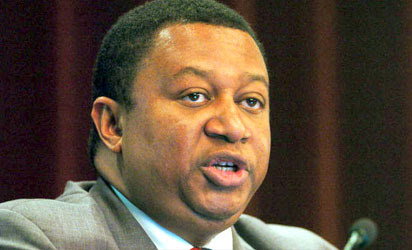 Oil prices rose in early Asian trading on Wednesday, supported by a drop in U.S. commercial crude inventories reported by the American Petroleum Institute (API).
Brent crude was up 50 cents at 75.58 dollars a barrel by 1335 GMT. U.S. light crude was 1.05 dollars higher at 66.12 dollars.
U.S. crude inventories fell by three million barrels to 430.6 million barrels up to June 15, according to an American Petroleum Institute report on Tuesday.
But analysts said trade concerns and disagreements within the Organization of the Petroleum Exporting Countries (OPEC) over boosting supply continue to loom over the market.
Looming large over markets, however, was a June 22 meeting in Vienna of OPEC together with some other producers including Russia, to discuss forward supply policy.
De-facto OPEC leader and top crude exporter Saudi Arabia as well as Russia which is not a member of the cartel but the world's biggest oil producer, are pushing for looser supply controls.
The controls were introduced in 2017 to prop up prices.
Other OPEC-members, including Iran, are against such a move, fearing a sharp slump in prices.
"Saudi Arabia and Russia continued to push for a relaxation in production constraints, going against many other members wishes," ANZ bank said on Wednesday.
"Iran rejected a potential compromise, saying it won't support even a small increase in oil production.
"This puts Saudi Arabia in a tough position, as unanimity is needed for any accord to be reached," it added.
Reuters/NAN