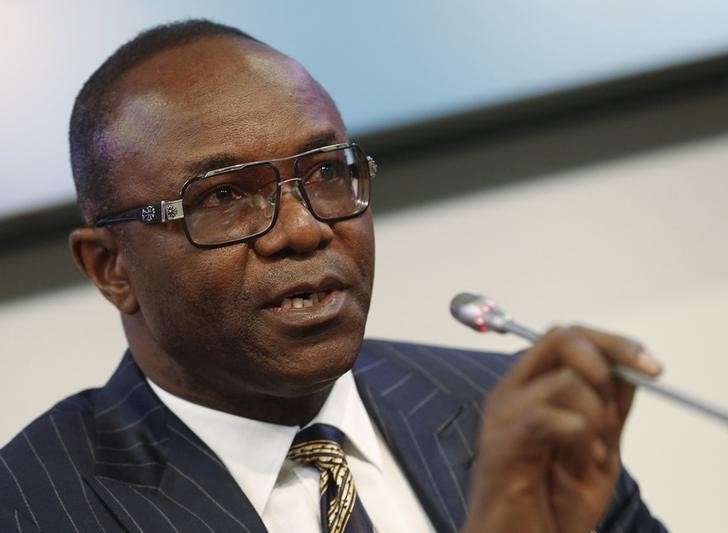 By Dirisu Yakubu with agency reports
The United States on Tuesday said it would encourage more of its firms to invest in Nigeria's oil and gas sector. This promise was made during a meeting held between Nigeria's Minister of State for Petroleum Resources, Ibe Kachikwu, and the Secretary of Energy of the United States, Rick Perry, on the sidelines of the 24th Africa Oil Week currently holding in Cape Town, South Africa.
A statement by the media department of the ministry revealed that the American official further pledged his nation's support in the areas of "newer technology and skill set training to deepen Nigerian participation and production in oil and gas."
Mr. Perry also commended Nigeria for the significant steps taken in the industry.
"The key message and thrust of the United States administration is to be strategic partners with Nigeria", the statement quoted Mr. Perry as saying.
According to the statement, the U.S. official said his government has a high level of respect for Nigerians and pledged its willingness to continue to encourage American companies to invest in Nigeria's oil sector.
The statement revealed that the meeting in Cape Town served as a follow-up to an earlier meeting that was hosted by the Office of the Secretary of Energy earlier in May 2017 at the United States Departments of State and Energy in Washington D.C. at the sidelines of the Offshore Technology Conference.
Mr. Kachikwu in response to the comments and feedback given by Mr. Perry, was quoted as saying: "the Federal Government of Nigeria under the leadership of President Buhari has clearly set out the choices that have to be made as a nation over the next four years and has also taken significant steps in achieving this through the continuous implementation of the seven BigWins – the Nigerian Petroleum roadmap; which focuses on stabilizing the business environment, enshrining openness and transparency, and developing and entrenching new policies and regulations. These laudable achievements have contributed greatly in helping Nigeria claw back from recession."
Mr. Kachikwu also reportedly highlighted the roles the Nigerian government has played through the institution of the Joint Venture cash call payment agreement, ensuring adherence to due process in the sector.