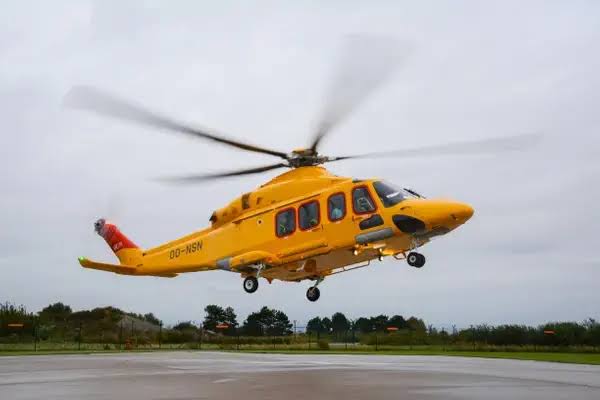 Nigeria, Belgian Logistics Firms Partner On Helicopter Services
…For Offshore Oil and Gas Opportunities In W/A
Nigeria based Tropical Arctic Logistics (TAL), a subsidiary of Baywood Integrated Group, has entered into a partnership with Belgium-based offshore helicopter operator NHV Group.
The latter said in a statement on Monday that the agreement with TAL will enable both companies to jointly pursue strategic offshore industry opportunities in Nigeria and West Africa.
The partnership, which will produce a new helicopter service provider will be able to immediately offer four AW139 aircraft and have committed to reciprocal support, Offshore Energy reported yesterday.
Steffen Bay, CEO of NHV Group, was quoted saying: "We are honoured to engage in a relationship with TAL. Their extensive market knowledge, combined with the broad technical and operational experience from NHV, allows us to create a fruitful synergy between both of our companies."
According to the company, this partnership's main focus is on the offshore oil and gas market, but other helicopter services will be offered as well. Lars Skov, contract manager for NHV in Nigeria, was also quoted in the report saying: "As Nigeria is a growing offshore market with an extensive number of very qualified people in the aviation industry, it is a privilege to be in partnership with a well-esteemed company as TAL, who has a long tradition of using this Nigerian pool of competent persons.
"We are looking forward to a long and very fruitful co-operation which has started in good harmony and we are glad to be on board." Femi Adeniji, COO of TAL, added: "We are happy to team up with NHV. As the largest North Sea operator, they have extensive experience in the harshest flying conditions. Their SAR knowledge and other capabilities will definitely mean an advantage for our combined businesses."
The report also quoted Chris Baywood Ibe, chairman of Baywood, saying: "For us, it was important to find a partner with excellent safety records and vast experience. This, allied with TAL's strong track record of local content equipment ownership and operations, will deliver a safe, reliable and sustainable rotary-wing transportation option to our clients. Together NHV and TAL will play an important role in the Nigerian oil and gas airspace."
It will be recalled that NHV originally entered the Nigerian market in 2010 with offshore oil and gas operations for Shell.
Chibisi Ohakah
---
Get more news like this directly in your inbox