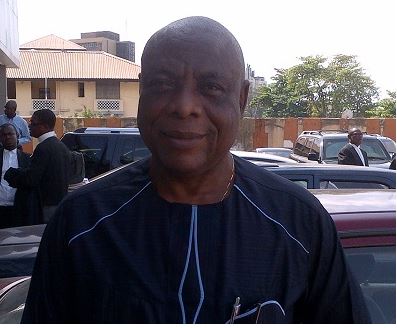 By Oge Obi
The unfriendly business climate at the nation's maritime environment is believed to have given rise to the massive diversion of cargoes by importers to ports of neighbouring countries. This ugly trend worries the President, Shippers Association of Lagos State, Rev. Jonathan Nicol. Speaking with Orient Energy Review's maritime Correspondent, Oge Obi, Nicol said that government's unwillingness to cut down the cost of doing business in her maritime environment has unwittingly opened the door for other countries to share in Nigeria's wealth.
Diversion of cargoes that ordinarily should have Nigerian seaports as its destination to ports of neighbouring countries has remained a recurring decimal in the Nigerian maritime industry. A situation many believe it is being propelled by government's policies, high tariffs, inefficient system, unconducive business environment, among others.
Some stakeholders' determination and resolve to maintain Nigerian seaports as their first choice for consignments has also been deflated by steady infrastructural decay, operational delays, high tariffs, and lack of access roads in and out of the country's various seaports, Orient Energy Review has learned. To these stakeholders, cargo diversion is neither beneficial to the country nor the citizens. Industry observers have also noted that it does not only take jobs away with it but it also 'transfers' revenue and development to neighbouring countries.
It is said that importers, shippers, and some other stakeholders, consistently faced with the various challenges at the nation's maritime corridor and the need to remain in business, have not only seen cargo diversion as a way out but have also relocated out of the country with their families. Industry players like shippers, importers, clearing agents among others who moved their businesses to countries like Ghana, Benin Republic and other ports they consider convenient are said to have moved out with their families.
The government on its part has not relented in its efforts geared towards institutionalizing a robust maritime environment. In recent times, it has engaged in policy reviews and enactment of some new ones such as the executive order on ease of doing business; through which it moved to achieve 24hour cargo clearance. The policies are not only aimed at making Nigerian maritime corridor attractive to importers and various stakeholders in the country but also to the international community, especially as it will aid her quest of becoming a maritime hub in West and Central Africa.
Commending government efforts, the President, Shippers Association of Lagos State (SALS), Rev. Jonathan Nicol said that government's trade facilitation must be matched with the willingness to end unnecessary bureaucratic bottlenecks, effect changes where necessary, commitment to good policy implementation, and provision of necessary infrastructures at the ports. He said that government cannot claim to be facilitating business while maintaining some
"Stringent Customs rules affecting cargoes." According to him, people want a situation where they will trade in a very conducive environment.  And where the environment is not favourable, people will be forced to go to other ports "where they are welcomed." And for Nicol, these countries are out for business. Without necessarily comprising their trade rules, they pay attention to importers and are careful to meet their needs, "because the money is needed for their development. And our people think they can get the money by force without changing some unprofitable policies, he wondered.
Stating that Nigerian seaports remain one of the most expensive ports in the world, Nicol said that government policies as well as enabling environment are major attractions to investors. According to the SALS President, government's unwillingness to cut down the cost of doing business in its maritime environment has unwittingly become a magic wand ferrying Nigerian wealth to her neighbouring countries. "We are traders, if they don't accept us; we will go to other places that will accept us and our goods.
"Nigeria has not even reduced one of its tariff items, they remain the same. In Cotonou, you have tariff relief.  They have reduced as much as 35 per cent.  So, what is really wrong with our people? Instead of going to Nigeria, importers go to Cotonu where the tariff is appreciably low.  They pay the duty their and ferry their goods into Nigeria.
"You can't attract them when your environment is hostile. Is it not money they are spending? Meanwhile, here, they are accused of false declaration. How will they declare the right thing when you take all their money in the port?  We don't have problems with the shipment, we have problems here with local expenses that are terribly high, he said.
Speaking further, SALS president said that suggestions and presentations made by his association to the government on the need to create a more friendly business environment do not seem to have changed anything. And in what he thinks should be the way forward, Nicol said that nothing much can be said but that for the government to go back to what has been suggested to them. "They should change their review and change some of their policies. It is not all about making money; we are talking about trade facilitation.  And we are trying to help government but they do not want to listen to us.  We can't really force them, it is what they want to do they will do."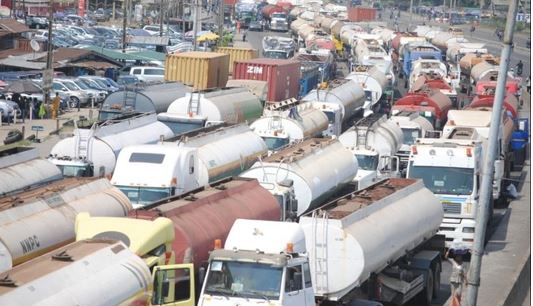 On the impact of the terrible conditions of the port roads, Nicol said that government is not immune to the dwindling income that has become the lot of businesses in and around Apapa. According to him, if government agencies like NPA, NIMASA among others are posting appreciable income, "it is because we are trying to patronize our own country under a very difficult situation and that it doesn't mean that they are making any changes in their import policies."
Asked if government's efforts at facilitating trade have not brought about some positive changes, Nicol said until concerned government agencies sit down and bring down the cost of doing business in a way tariff reduction, the desired changes may not be attained. "I know that they have set an inter-ministerial committee."
Calling on the government to reduce the bureaucratic bottlenecks in cargo clearing processes, Nicol said there are certain government agencies that don't have appreciable input to the money they are collecting from shippers.  "For example, SON has what is called SONCAP and that certificate is supposed to be for export and when you talk to them, they will tell you that everybody must register their goods and most of the goods coming into this country have ISO standard. So, what certificate are you then issuing? Between International Standard Organisation and Nigeria Standard Organisation, which one is greater?
"So, all these are bottlenecks, we don't need them. And then you charge so much from shippers. Even if you are collecting N3, 000 per container and you have up to one million containers; calculate how much that will give you. That also goes with NAFDAC.
"NAFDAC says it is fast-tracking and they are not Customs, their duty is just to facilitate clearing of the goods. And when you say you are fast-tracking and you don't have the facility to fast-track any cargo and you are charging importers, is that not a rip-off? And then when the importers complain, you begin to intimidate them in the port. Is that the kind of environment we want, Nicol asked.
Stating that government agencies have remained a clog on the wheel of progress in Nigerian maritime industry, the SALS president said that while recent reports have that importers are complying "because you have now shown the world that government agencies are indeed a clog to the progress of import reviews coupled with the investigation being conducted by the Senate on importers, shippers, shipping lines, put together. Then, there is an appreciable income, which means what we are saying is true. So, if everybody does what is right, I don't think we will be in this kind of situation.
"We feel so bad about what we are talking about. You can't even go to Apapa or Tin-Can port with a good vehicle because it won't come back the same, Nicol said.