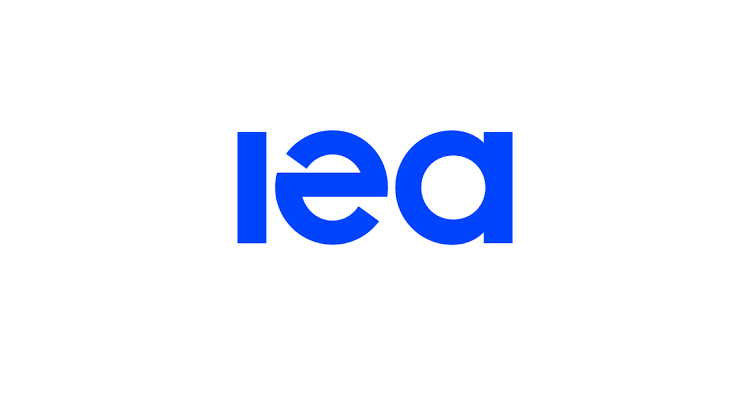 Global Oil Demand To Decline This Year Because Of The Coronavirus

We've just released our latest oil market forecast this morning and we expect global oil demand to decline this year as the impact of the new coronavirus (COVID-19) spreads around the world, constricting travel and broader economic activity. The situation remains fluid, creating an extraordinary degree of uncertainty over what the full global impact of the virus will be. In our central base case, demand this year drops for the first time since 2009 because of the deep contraction in oil consumption in China, and major disruptions to global travel and trade.

The short-term outlook for the oil market will ultimately depend on how quickly governments move to contain the coronavirus outbreak, how successful their efforts are, and what lingering impact the global health crisis has on economic activity. All the details of our new forecast can be found in the March edition of our Oil Market Report.

"The coronavirus crisis is affecting a wide range of energy markets – including coal, gas and renewables – but its impact on oil markets is particularly severe because it is stopping people and goods from moving around, dealing a heavy blow to demand for transport fuels," said Dr Fatih Birol, the IEA's Executive Director. "This is especially true in China, the largest energy consumer in the world, which accounted for more than 80% of global oil demand growth last year. While the repercussions of the virus are spreading to other parts of the world, what happens in China will have major implications for global energy and oil markets." Our extended five-year forecast on oil markets, Oil 2020, was also released this morning. Read our press release on both reports.

Executive Director in Washington
DCDr Birol visited Washington DC last week, testifying before the US Senate Committee on Energy and Natural Resources, and meeting with US Energy Secretary Dan Brouillette. During his visit, he discussed a wide range of global energy issues, including clean energy transitions and the implications of the coronavirus outbreak. He highlighted US leadership in energy security and innovation, noting recent IEA data showing the United States has reduced its energy-related CO2 emissions by more than any other country over the past two decades. At the Senate committee hearing – before Dr Birol delivered his remarks on trends in the global energy system and answered questions – Senators Lisa Murkowski and Joe Manchin, the chairman and ranking member of the committee, thanked Dr Birol for his contributions to previous hearings on behalf of the IEA (watch the video of the hearing). With Secretary Brouillette, Dr Birol discussed the coronavirus impact and also the upcoming IEA Clean Energy Transitions Summit, which will take place in Paris on 9 July. You can watch the video of their joint news conference.

Increasing gender diversity in energy is vital for clean energy transitions
Despite making up almost half of the global labour force, women account for only 22% of the labour force in the oil and gas sector and 32% in renewables. At the same time, relatively few women reach senior roles in the energy sector than in other sectors. In fact, energy is widely regarded as one of the least gender diverse sectors of the economy.
Accelerating change and increasing diversity is vital for driving more innovative and inclusive solutions for clean energy transitions and delivering a secure, affordable and sustainable energy future for all. Unfortunately detailed comparative data on gender diversity in the energy sector remains limited – so collecting more data across different countries is a first step to enabling change.
Learn more about what we do know about gender diversity in energy (and what we still don't) in our latest commentary from IEA Chief Statistician Nick Johnstone and Energy Data Officer Marta Silva.

Why is energy efficiency so important?
Last year, the IEA brought together a group of leading international figures to find ways to accelerate energy efficiency progress worldwide, which will be critical for reducing global carbon dioxide emissions. This Global Commission for Urgent Action on Energy Efficiency, made up of national leaders, government ministers, top business executives and international thought leaders, will produce a series of key recommendations this summer with the aim of building new momentum.
In a new series of short videos, Commission members discuss why energy efficiency is so important to them, and what impact the Commission can have on this urgent topic.

ENERGY SNAPSHOT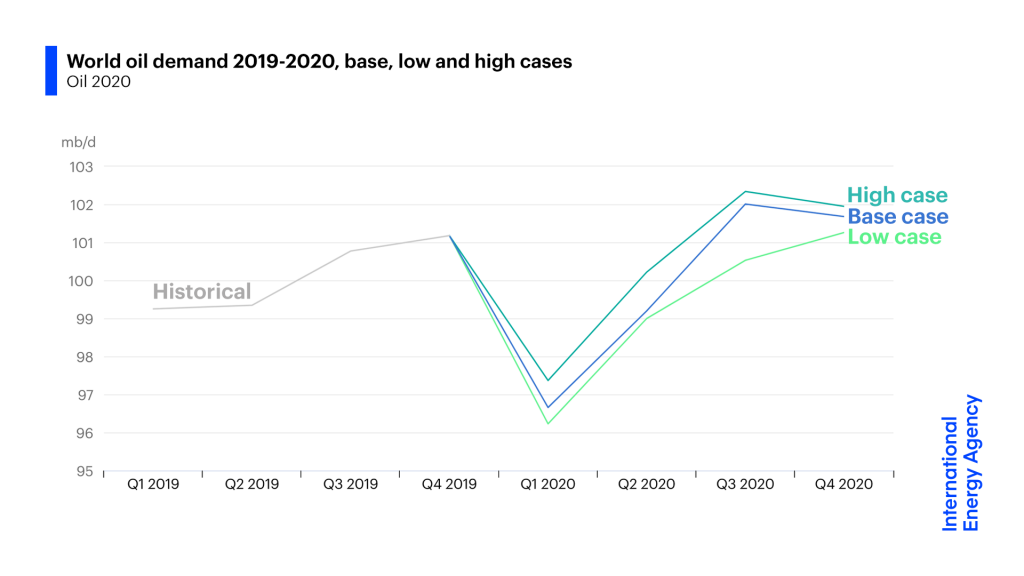 Global oil demand is expected to decline in 2020 as the impact of the new coronavirus spreads around the world, yet the situation remains fluid, creating an extraordinary degree of uncertainty over what the full global impact of the virus will be.
In addition to the base case described above, and to account for the extreme uncertainty facing energy markets, the IEA has developed two additional scenarios for how global oil demand could evolve this year.
In a more pessimistic low case, global measures fail to contain the virus, and global demand falls by 730,000 barrels a day in 2020. In a more optimistic high case, the virus is contained quickly around the world, and global demand grows by 480,000 barrels a day. Learn more in Oil 2020, released today, or read the full press release.

ACRONYM EXPLAINER: C3E
As part of our Gender Diversity Initiative, the IEA is determined to strengthen data collection and analysis to better understand why women in the energy sector face additional barriers in the areas of employment, leadership, innovation and entrepreneurship.
Understanding industry- and company-level dynamics will be a special focus of the initiative, as some energy-related industries already recognise that a lack of gender diversity is a competitive constraint and are moving to address the imbalance. IEA analysis will examine how companies are successfully lowering the barriers for women's entry and career progression, and what actions matter for supporting productivity and performance. By sharing this learning, the initiative can ensure the benefits of workplace gender diversity are more likely to be realised across the energy sector.
The IEA will work closely with Clean Energy Education and Empowerment (C3E), which aims to build a community of women leaders in the field of clean energy across diverse sectors; create a framework for co-operation and information sharing among participating countries; and share best practices for effective strategies to advance women in the clean energy field.
Learn more about the IEA's work on energy and gender, and about the work and activities of C3E.
---
Get more news like this directly in your inbox