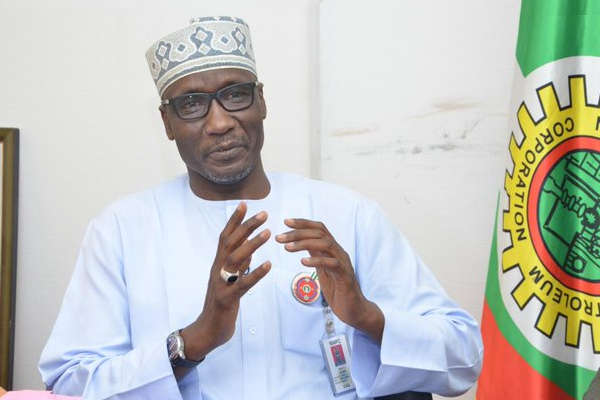 FG To Integrate Operations Of Artisanal Refineries
The Federal Government has said that it will cooperate and support the integration and operations of Artisanal Refineries to reduce crude oil theft, lime fuel import and enhance revenue generation.
This was disclosed in a communiqué released at the end of the consultative meeting between the office of the Senior Special Assistant to the President on Niger Delta Affairs and Lead federal government team in the oil sector, recently.
According to Nigeria News Agency the communiqué was signed by Sen. lta Enang, Senior Special Assistant to the President on Niger Delta Affairs, Malam Mele Kyari, Group Managing Director, NNPC and Prof. Pondei. Ag. Managing Director, NDDC
Others signatories include A. A. George, Nigeria Extractive Industries Transparency Initiative (NEITI), Idris Musa National Oil Spill Detection Response Agency (NOSDRA), Mr Pinda U.F., Petroleum Technology Development Fund (PTDF) and Mr Godwin Sunday, Chairman Association of Artisanal Local Refineries Operators Nigeria.
The move was said to have been ignited after a review of NNPC's report on the inability of Nigerian three refineries to operate and NEITI's report on crude oil theft and revenue loss. It stated that it was imperative for government to integrate artisanal refineries for economic growth and development.
It noted that the integration of local refiners was necessary in view of the economic and health challenges of countries hitherto refining and exporting products to Nigeria, global economic realities and paucity of fund to sustain subsidy payment.
It stated that the integration would be subject to technical appraisal of each artisanal facility and upgrading to guarantee safety, technical quality of products, namely, petrol, diesel, kerosene and other products as well as environmental standards and protection.
"The federal government through the NNPC and other Agencies shall cooperate and support the integration and operations of Artisanal Refineries.
"That as a model, the federal government directs that operators may form themselves into cooperatives or business units, merge their operations and have a maximum of three sites per state where the NNPC may inspect, and proceed to support, encourage for the purpose of allocating products for refining,'' it said.
For the purpose of assuring safe operations as well as guaranteeing quality and standard of each product refined, government of the respective states will be brought on board and multi-sectoral federal government team will inspect each of the locations for the purpose of ascertaining their suitability.
Stating further that the PTDF and Federal University of Technology, Effurun, as well as the Department of Petroleum Engineering, Ahmadu Bello University, operating the modular refinery would provide and avail each of the model operators, technical expertise.
The National Oil Spill Detection Response Agency (NOSDRA) Nigeria Environmental Standards Regulatory Agency (NESREA) and other environmental institutions will monitor and certify the operation.
"NOSDRA and NESREA will arrest any operation not in consonance with environmental standard or in any manner prejudicial to the environment until rectified,'' it said.
According to the communiqué, the Nigeria Content Development and Monitoring Board (NCDMB), HYPREP, NDDC, PTDF, NNPC will pool funds together to perfect the operations of artisanal refiners and refineries
It noted that they would also see the cooperation and funding participation of each state, adding that the team should liaise with the Central Bank of Nigeria (CBN), Bank of Industries (BOI) and other financial institutions to access and pool funds for this project.
Peace Obi with agency report
---
Get more news like this directly in your inbox