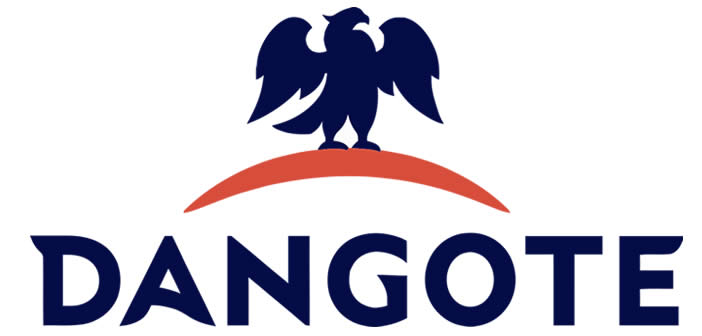 Dangote Refinery Mgt Denies Protest, Says Protesters Not its Staff

The yet to be inaugurated Dangote Refinery located in Lekki area of Lagos State on Tuesday escaped damage as scores of workers trooped out in front of the company demanding for an increase in their salary.
But the company said the protesters were not from the Dangote Refinery but are direct employees of Onshore, Offshore (Oil), and Chemie-Tech subcontractors.
The action of the protesters heightened tensions around the town which came into the news recently following the looting and looting which took place in the area during the last EndSARS protest in the country.
[Also Read] NCDMB, Dangote Refinery set up joint committee on Nigerian Content
Sahara Reporters said Policemen killed a worker during the protest. One of the workers said the company invited the police to disperse them as they converged. "Workers are fighting for increment of salary since last week. Because of the protest, Dangote ordered everybody to stop work.
"As we were protesting this morning, someone was killed by the police. His body has been taken to the hospital," said one of the workers in a video obtained by SaharaReporters.
The protesters had started a bonfire while protesting the killing of the worker. The company said the workers were not directly employed by Dangote Refinery but through a contractor, Onshore.
Spokesman of Dangote Refinery, Mr. Anthony Chiejina said the company's attention was drawn to an ongoing issue on social media alleging staff protest at the refinery over salary increment dispute.
[Also Read] DPR Score Nigerian Oil Industry High in Pandemic Management
According to him, contrary to what is being circulated on social media, the protesters are not staff of Dangote Refinery, but that they are direct employees of Onshore, Offshore (Oil), and Chemie-Tech subcontractors.
"The situation is under control as we are mediating with the parties involved," he said
The refinery which is expected to produce 650,000 barrels per day (bpd) might bring to an end the scarcity of refined petroleum products.
By Chibisi Ohakah, Abuja 
Get More Nigeria Oil and Gas Industry News on Orient Energy Review.
---
Get more news like this directly in your inbox