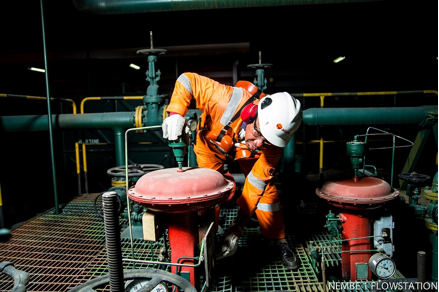 Aiteo expects OML29 gas to transform N'Delta into power generation hub

Integrated energy group, Aiteo says its significant gas resources at Oil Mining Lease, OML, 29 will transform the country's oil-rich Niger Delta region into a power generation hub.
The company, which is developing a gas pipeline for power generation projects across Nigeria disclosed this as it recounted its achievement with the OML 29 asset.
The company's main subsidiary, Aiteo Eastern E&P, is a major infrastructure provider for Nigeria's oil industry as the operator of the 97-kilometre Nembe Creek trunk line, an industry-wide evacuation pipeline for produced fluids covering much of the country's Eastern Delta region.
Aiteo acquired OML 29 in September 2015 when oil major Shell Petroleum Development Company exited the facility.
Vice Chairman and Chief Executive Officer of the company, Benedict Peters, said the company upon takeover of OPL 29 grew production from 23,000 to a peak of 90,000 barrels per day, bpd, in a year.
Peters said existing and developing projects could potentially grow Aiteo's asset production to over 150,000b/d of crude oil and 200 million standard cubic feet per day, mmscf/d, of gas.
---
Be the first to know when we publish an update