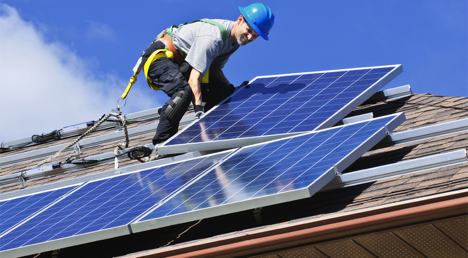 Nigeria to Allocate $30million in 2017 Budget to Solar Power Projects – REAN

According to the REAN Executive Secretary, Godwin Aigbokhan, Senators in Abuja are expected to make a decision on the allocation of $30 million to solar projects in the 2017 budget, this month. This, he said, will be used to fund off-grid solar projects, photovoltaic manufacturing, and transmission upgrades.
"It just gives you an idea of how the government sees solar as part of the total energy mix," he added.
Nigeria is part of a growing list of OPEC countries increasing the use of green power, Bloomberg reports. A study by German developing agency, GIZ, has shown that households and small businesses in the country currently spend about $21.8 billion annually powering diesel generators so as to have access to electricity.
The Federal Government said it wants to increase the contribution of renewables to its energy mix from 13% in 2015 to 23% by 2025. In this framework, the Niger Delta Power Company in January signed an agreement with Azuri Technologies to provide power systems for 20,000 rural households without access to the grid.
According to Nigeria's Acting President, Yemi Osinbajo, this deal falls in line with the government's commitment to boost access to electricity.
---
Be the first to know when we publish an update