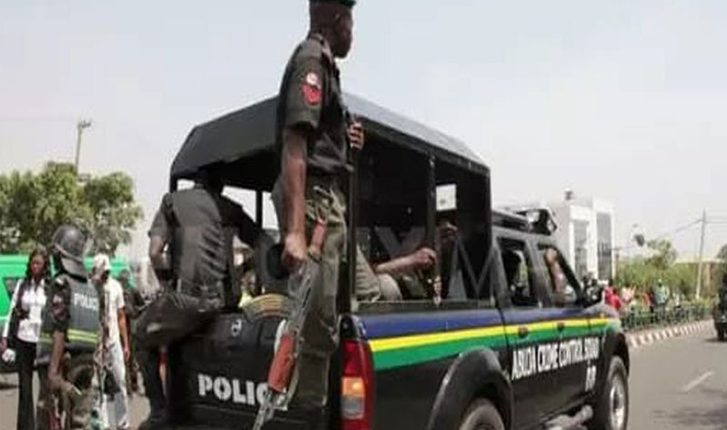 Police to deploy 1,000 officers, commence 'Operation Restore Sanity' in Apapa
By Oge Obi
Lagos State Police Command and other relevant agencies will today at midnight  commence an action it tagged 'Operation Restore Sanity' to free Apapa of gridlock.
The Lagos State Commissioner of Police, Imohimi Edgal, who disclosed this on Thursday after meeting with representatives of some relevant stakeholders in Lagos, briefed newsmen on the planned operation. The CP who described the Apapa gridlock as a "national disaster'' said that it calls for concern.
"The problem which gave rise to the sorry state of roads linking the ports is not limited to mere blocking of roads or activities of tank farms with no holding bays for trucks.
"It will be irresponsible and wicked to allow Lagosians to continue with the hardship without coming up with a joint effort to ease the flow of traffic.
"This is why we have sat together with relevant agencies to launch "Operation Restore Sanity on Lagos Roads" which will kick off on Friday by midnight.
"The police will be deploying 1,000 policemen as the operation will be to move trucks and containers from bridges and roads to designated locations for ease of traffic.
"This operation needs a lot of manpower and requires cooperation of all sectors in charge of transport," he said.
Commending Lagosians for their patience, Edgal promised that their patience would pay off in a matter of days.
"Between now and Monday, there will be free movement of motorists, and Lagosians will have easy access to their work and homes.
"On Monday, we will go to another level of engagement with relevant authorities so that we don't have a repeat," he said.
Speaking further, Edgal appealed to maritime workers to shelve their impending strike and make room for dialogue.
The General Manager, Lagos State Traffic Management Authority (LASTMA), Wale Musa, also said he was aware of the stress the gridlock was causing Lagosians and assuring that the problem would be resolved.
Those in attendance include, the representatives of the 9th Brigade Commander, FRSC Sector Commander, the Commandant of NSCDC, the Area Commanders, Divisional Police Officers with jurisdictional responsibilities in the affected areas and the Permanent Secretary, Ministry of Transportation Lagos State.
Also in attendance were officials of NUPENG who volunteered 50 men, members of NARTO volunteered 50 men even as truck owners volunteered 50 men to join the task force for the operation were also present.
The NSCDC, FRSC, LASTMA, LASEMA and the Nigerian Army also agreed to provide men to join the operation.  
---
Get more news like this directly in your inbox