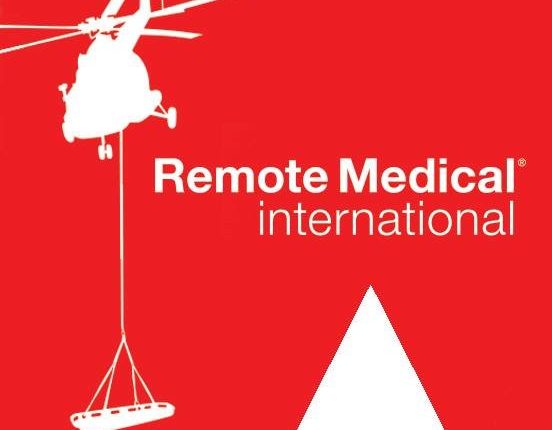 Partnership Approach Proves Crucial In Remote Healthcare

A partnership between Remote Medical International and Tullow Oil is ensuring that the healthcare needs of its workforce are met on its Kenyan operations
Tullow has a rich heritage of discovering significant oil resources in East Africa. The group first started exploring in Uganda in 2006, successfully opening the Lake Albert Rift Basin, which has discovered resources of some 1.7 billion barrels of oil. Tullow has taken its knowledge and understanding of the geology in Uganda across into neighbouring Kenya. Since 2012, Tullow's successful exploration and appraisal drilling campaigns in Kenya have resulted in the opening of a second new tertiary rift play in the South Lokichar Basin.
It all began in Kenya in 2010, after signing agreements with Africa Oil and Centric Energy to gain a 50 per cent operated interest in five onshore licences. In 2012, Tullow farmed in to onshore Block 12B with 50 per cent and increased its interest in Block 12A to 65 per cent.
The Ngamia-1 exploration well in Kenya marked the start of a significant programme of drilling activities across the acreage. In 2012, the Ngamia-1 well successfully encountered over 200 metres of net oil pay, the second East Africa onshore tertiary rift basin opened by Tullow. This has since been followed by further exploration success in the South Lokichar Basin at the Amosing, Twiga, Etuko, Ekales-1, Agete, Ewoi, Ekunyuk, Etom, Erut and Emekuya oil accumulations.
Safety is crucial in the oil and gas sector and the safety of oil and gas workers is paramount. It is not just protecting workers during catastrophic incidents but managing their day to day needs. When operating in regions such as Africa this healthcare provision is made more difficult by the often remote and inhospitable regions.
Partnership approach
For its operations in Kenya, Tullow turned to Remote Medical International (RMI) to provide comprehensive medical services. The operations are primarily in northwest Kenya, an area with complex geographical, political, and environmental challenges in addition to the usual complexities of industrial work in remote locations.
Remote Medical and Tullow have been successful in addressing these challenges, greatly improving the on-project health, and making a positive impact on the local communities. This has been achieved through a collaborative partnership, location-specific planning, innovative solutions to problems, and localisation programmes.
"We provide healthcare to various organisations, operating companies, governments, non-profits and the UN when they need health care for their workers in remote and challenging places around the world," Wayne Wager, CEO Remote Medical International, says. "We provide medical care, we provide medics that go tothese remote and challenging places and take care of the workers for commercial companies, including soldiers seconded to the UN and so forth, and all the associated services in connection with providing that medical care, such as equipment and supplies."
Local involvement
From the outset, RMI were aware that this project would be extremely dynamic, both because of the inherent challenges and the capricious nature of early stage oil and gas production. It was decided that in such an unpredictable scenario close contact was essential, so RMI opted to headquarter operations in the same office complex in Nairobi with Tullow. With operations co-located, communication was efficient, and implementation proceeded according to plans. Tullow provided 14 key deliverables to achieve within 90 days of award, all of which were hit.
RMI gets its staff from two places. "First, we have very high standards for our medical practitioners," Wager explains. "We put them through a very strict online test that they must pass. Once they've passed, they go through an interview process with our medics and our Chief Medical Officer so that we're very confident in the people that we send out.
Those people are very competent in the field and also have resources back at base. A very competent medic in the field is just one phone call away from our Global Communication Centre. They can call and get advice immediately from other medics and our medical staff. We also support them with equipment and supplies that are very high quality.
"They're working with the best equipment and have the best pharmaceuticals available to them, all within the country constraints. As you know, the way medicine is practised on a work site in a remote area is much different than somebody showing up in an urban ER setting. Oneof the other resources that our medics have is telemedicine so that they can send physiological signals, blood pressure heart rate, ECG and video to our medics at the communications centre. We have a very, very comprehensive backup for our medics in these remote places.
Part of Tullow's sustainability culture is to encourage local employment. Due to the capital and technology intensive nature of the industry, only a relatively small number of highly technical and specialised personnel are needed by operations. They also operate in countries where the oil industry is new and just developing and so the skills and expertise of the national workforce can be limited or still emerging.

However, they have a commitment to hiring locally and have set internal targets for increasing the proportion of staff represented by the nationals of the host countries. There are also employment opportunities in the supply chain, particularly in our onshore operations. "We try to maximise these by requiring our international suppliers to employ and source goods and services locally, as part of their contract with us," their policy states. "We also work closely with our host governments to ensure that their expectations around skills localisation are balanced with operational and labour market realities."
For their part, RMI undertakes rigorous screening of medical personnel to ensure project success, which is essential on a project like this one. At the height of the project RMI employed 52 people in support of Tullow, each thoroughly vetted in a multi-step process. Of those, over 65per cent were local workers – including doctors, clinical officers, ambulance drivers, and administrative staff. This met both Tullow's and RMI's social responsibility goals.
One standout achievement came with the ambulance driver positions. RMI created a custom training and mentorship programme in partnership with the Kenya Council of EMTs. This programme provided EMT certifications that met international standards–a first in Kenya. Within two years of starting the project, the percentage of Kenyan nationals had increased to 85 per cent.
Stay or go
A close relationship with RMI's in-country evacuation partner, Amref, and partner hospital Aga Khan University Hospital in Nairobi was established for efficient medical evacuations when needed
although Wager was keen to point out that evacuation is a last resort.
"It's like the cavalry coming over the hill," Wager says of emergency medical evacuations. "It's very exciting and when people talk about our role they talk about the evacuations, but in fact, I'm speaking for RMI, our medical team are taught to minimize the drama and minimize the complexity of the healthcare.
I emphasize very, very strongly, without sacrificing any quality of outcomes. We monitor that very carefully with an electronic medical record system, which are reviewed by medical doctors.
"Our quality of care is very high, but one of the things that I think has been abused in the industry, is at the drop of a hat, workers are evacuated and the quality of care they get is not necessarily better. We find that doing less is more so monitoring the workers, the patient, very closely with our staff on site is often the best option. They end up doing a lot better than had they been evacuated. Evacuations are, again, very glamorous, sounds cool, but it's not necessarily the best thing for the worker."
Reduced recordables
This comprehensive approach to care, combined with a deep and committed partnership from Tullow, allowed the two companies to achieve a remarkable 86 per cent reduction in TRIR over the course of this project."Remote Medical International is a customer-oriented service company with innovative IT solutions to medical issues such as secure cloud-based patient notes," Gordon Scott, EHS operations manager, Tullow Kenya, says. "They have very good training capabilities and medical support to a large project in a very challenging area. A very responsive company with an excellent project manager who maintains a very close contact to respond quickly and efficiently. They have achieved excellent results in training and up-skilling the local community, work force and medical providers."
---
Get more news like this directly in your inbox