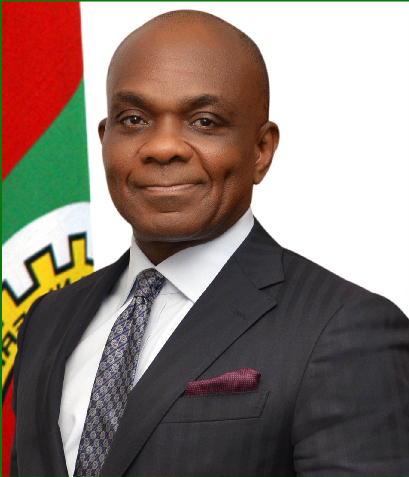 Oge Obi.
As part of their commitment to boost the country's oil and gas sector, some strategic government agencies under the Federal Ministry of Petroleum Resources have indicated their willingness to improve the digitalisation of their systems.
Speaking at the Huawei Nigeria Digital Oil and Gas Industry Summit in Abuja, with a theme, "Leading new Information and Communication Technology, higher safety and efficiency for oil and gas industry" the Group Executive Director, Downstream, NNPC, Ikem Obih, noted that the oil and gas sector had faced tough challenges since 2015.
Calling for an urgent technological transformation in the sector, Obih said that adequate digitalisation of the oil and gas sector will lead to significant improvement in monitoring, predictive maintenance and operation optimisation.
He said, "The nation is currently at a turning point where the required urgency for repositioning the oil and gas sector is more critical than ever. Today, technology is playing a key role in the growth of the global oil and gas industry.
"The United States oil production has surged to an all-time high of 10 million barrels per day. This achievement was due to technological advancements and digitalisation. The ongoing reforms in the NNPC represent a new dawn. They will provide huge investment opportunities and infrastructure development across the oil and gas value chain."
Obih noted that NNPC was committed to digitalisation and improved technology that would enable the corporation increase its output.
"It will also enable us to increase oil production from our new matured and marginal fields, expand our frontiers and improve our local refinery capacities. It will assist our target to increase our crude oil reserves by one billion barrels year-on-year from the current 37 billion barrels to 40 billion barrels by 2020.
"So, the integration of technology into the oil and gas sector will lead to significant improvements in planning, monitoring activities such as predictive maintenance and operation optimisation. As more oil and gas industries integrate, this will enable the field workers to optimise its monitoring and production."
Also speaking, the Managing Director, Huawei Nigeria, Tank Liteng, said with the challenges the oil and gas industry is facing, there is need for a more secure, efficient and cost-effective way of production in order to reduce operational costs.
"And so Huawei believes that the ICT and digital technologies are the answer. In Nigeria, Huawei has provided services to the NNPC; the PEF; the Petroleum Technology Development Fund; just to mention a few. Together, we will share our insights and practices on digital oil and gas transformation," he said.