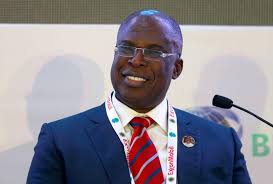 Nigeria's Oil Minister Vouches to Present New PIB to N/Assembly in 2 Weeks

Nigeria's petroleum resource ministry has assured that in the next two weeks the revised Petroleum Industry Bill (PIB) will be with the lawmakers of the National Assembly for passage into law.
The Minister of State in charge of the ministry, Chief Timipre Sylva, has said that his ministry will within two weeks transmit the orchestrated long awaited bill to the lawmakers for possible passage into law.
He also put the value of the recently inaugurated Ajaokuta-Kaduna-Kano (AKK) gas pipelines and the Train 7 Nigeria Liquefied Natural Gas (NLNG) projects at $50 billion.
Sylva, who spoke to an international news media monitored in Abuja said that 2020 remains "the year of gas" and with the expected passage of the PIB, the industry would attract more investment.
"It (the PIB) has not been watered down. I don't know who has seen the bill. It's still in draft. It has gone through several modifications. That's the whole idea. You can't change the laws very easily.
"It tells you that when we are able to pass the bill, it won't change for a long time because it has taken us about 20 years to get to where we are. It's now ready to go to the National Assembly. But it has not been watered down.
"Everything has been done in the national interest and in the interest of Nigeria and we are hoping that in the next two weeks, we will be ready to go to the National Assembly, and then people can talk. Before seeing the bill, you can't say it has been watered down.
"It's a bill at the foundation of the main industry. There are lots of parts to it: community, government, industry, everybody's interest has to be accommodated. We have been able to take a lot of interests on board. Not everybody will be on the same page.
"There's no way government and private sector will be on the same page 100%, but what we have tried to do is to narrow the gap as much as possible. Right now, we are ready to go to the National Assembly, so we can get this bill passed," he said.
Sylva also assured that the Train 7 project would boost Nigeria's liquefied natural gas (LNG) output by more than 30% while the AKK pipeline project would transport natural gas from Ajaokuta, in Kogi to Kaduna and Kano, and through some states and urban centres, as part of the Trans Nigeria Gas programme.
On modular refineries, the minister said it would not solve Nigeria's petrol supply challenges as they are not structured to serve large markets.
"This has been a good year for gas, especially with the overwhelming support of President Muhammadu Buhari. We have achieved quite a bit. We have achieved the FID (Final Investment Decision) of train 7 and the flag-off of the AKK pipelines.
"These are two major projects valued at about $50 billion or so and that's quite a lot at this time of COVID-19 and we are proud of that," he said.
Chibisi Ohakah, Abuja
---
Get more news like this directly in your inbox