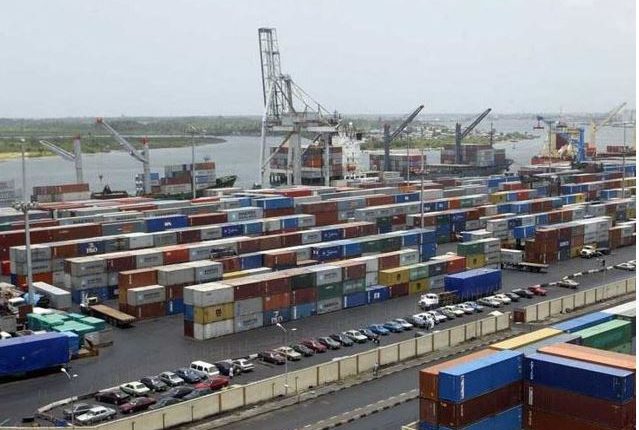 Nigerian Maritime Industry Forecast to Grow by 5%

The Nigerian Maritime industry is projected to grow by 2.5 – 5 % within the period 2018-2019. This was disclosed
on Tuesday
at the Nigerian Maritime Administration and Safety Agency's maiden industry forecast in Lagos.
According to the Director General of NIMASA, Dr. Dakuku Peterside, projected increase in demand for maritime services in Nigeria would account for the increase during the period.
Reeling out the figures, the NIMASA boss noted that  the forecast showed that Nigerians should expect total fleet size to grow by 4.08% in 2018 and 4.41% in 2019. He noted that the maritime forecast also project that oil tanker fleet size will decrease by 2.23% in 2018 and increase by 1.7% in 2019, stressing that the non-oil tanker fleet size is projected to increase by 8.15 % in 2018 and 8.72% in 2019 while the oil rig count is projected to increase by 27.67% in 2018 and 0% in 2019.
Stressing that the maritime sector plays a major role in the exploitation, distribution and export of Nigeria's ocean resources, NIMASA boss also noted that it is with a total annual freight cost estimated at between $5 and $6 billion dollars annually.
Speaking further, Peterside hinted that the maritime component of the Nigerian oil & Gas industry is worth an estimated $8 billion dollars, which he said further reflects the prominence of the sector to the Nigerian economy. He said that the maritime industry forecast is intended to serve as a compass for local and international stakeholders willing to do business in the Nigeria maritime domain. Adding that the forecast period 2018-2019 covers a time of continuous recovery from recession, to the 2019 general elections and finally culminates in the post-election era.
"As a regulator, we are driven by values and commitment, as these are the only ways that investors can be attracted to harness the great potentials in our maritime sector. On our part, we will continue to work out incentives and maritime sector specific interventions to attract investments", the DG said.
In a goodwill message by the Secretary General of the Abuja Memorandum of Understanding (MoU) and former DG of NIMASA, Barrister (Mrs.) Mfon Usoro commended the forecast as a great interaction with the industry players to move the sector forward. She also observed that the increased presence of NIMASA activities in the maritime sector of the West and Central Africa sub-region is an indication that the present leadership of the Agency is on course.
---
Get more news like this directly in your inbox