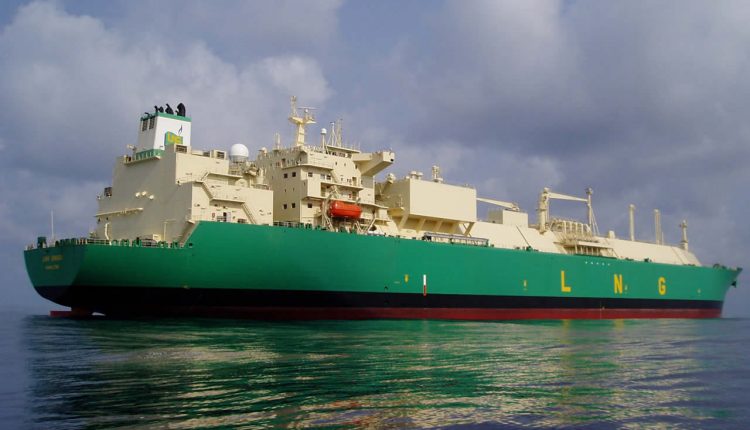 Nigeria LNG Limited:We're not owing Federal Government any dividend

The Executive Secretary of NEITI, Waziri Adio, had said the NLNG paid $489.226 million, about N151.6 billion in various forms of taxes to the Federal, States and Local Governments in 2016 alone.Image: NLNG
Nigeria LNG Limited (NLNG) has said it has no outstanding dividend payments to the Federal Government despite claims to the contrary.The General Manager, External Relations Division, Kudo Eresia-Eke, was reacting to news reports on the call by the Nigerian Extractive Industries Transparency Initiative (NEITI), to the House of Representatives to probe the alleged loss of $15.9 billion dividend accruing to the Federal Government.
He said in a media statement that that the NLNG like every responsible corporate entity supports the principles and objectives of NEITI, including the promotion of transparency in payments by the extractive industry to governments and government-linked entities.
According to him, NLNG is aware that NEITI had previously stated publicly in 2016 that records indicate that NLNG duly made the applicable dividend payment to the Nigeria National Petroleum Corporation (NNPC) as representative of Government's interest in the venture.
He noted that NEITI's 2017 Policy Brief document specifically details dividend payments by NLNG to NNPC between 2000 and 2014, and confirmed that NNPC acknowledged the receipt of same.
The Executive Secretary of NEITI, Waziri Adio, had said the NLNG paid $489.226 million, about N151.6 billion in various forms of taxes to the Federal, States and Local Governments in 2016 alone.
But Adio put the total outstanding dividends and loan repayments by NLNG to NNPC not remitted to the Federation Account at over $15.8billion.He noted that these payments were traced to NNPC accounts by its independent auditors but observed that there was no trace of NNPC's remittance of the money to the Federation Account as required by sections 80(1) & 162 (1) of the Constitution.
On domestic crude allocation and management, the NEITI scribe expressed concern that earnings from daily allocation of 445,000 barrels for domestic use have not been properly accounted for.
"First, the refineries have been operating at below full capacity for a long time and currently process less than 100,000 barrels per day. Between January 2015 and September 2016, NNPC lifted a total of 245.4 million barrels of crude oil for domestic use. Out of this total, only 24.7 million barrels were delivered to the refineries. This represents a mere 10.06 per cent of the total crude oil lifted for domestic use for that period. The remainder of this allocation was exported through a variety of channels: 64.8 million barrels or 26.4 per cent were exported directly; 97.6 million barrels or 39.77 per cent were sold under the Offshore Processing Agreements (OPA); and 58.29 million barrels or 23.75 per cent were sold under the Direct Sales-Direct Purchase (DSDP) scheme."
---
Be the first to know when we publish an update