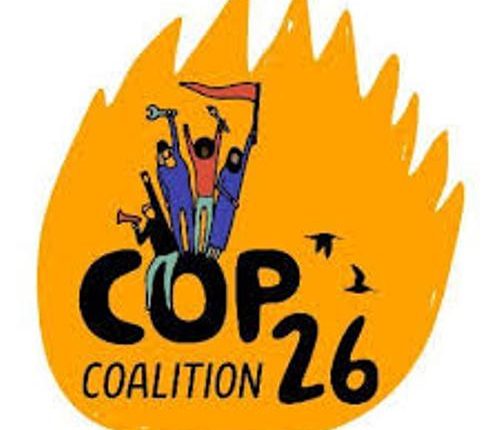 Global Movement Criticises UK Government's Climate Ambition Summit

The Cop26 Coalition, a coalition of organisations campaigning for urgent action on the climate crisis, has criticised the UK government's Climate Ambition Summit.
The Cop26 said the summit which held on the 12th of December failed to scale up to the climate challenge ahead.

The civil society coalition noted that since governments signed the Paris Agreement in 2015, carbon emissions have steadily risen whilst at the same time the globe has faced an unprecedented wave of climate impacts.
"Floods, drought, hurricanes, storms, and mega-fires have destroyed hundreds of thousands of lives and livelihoods, the group said.
The coalition said "The UK Government is using this Summit as an opportunity to pass off-targets which put us on track for 3 to 5 degrees warming as 'ambitious'.
"The science is clear, the UK aiming for net-zero carbon emissions by 2050 is a death sentence for millions, hitting the poor, the working classes, and people of colour first. We need real, transformative action rooted in climate justice now."

The coalition, therefore, is calling on world leaders to ensure that global temperature rises do not exceed 1.5℃, the threshold that climate scientists say we should not cross.
Over the coming 12 months in the run-up to the Glasgow climate summit in November 2021, hundreds of organisations are pledging to bring people together to take action and build pressure to reduce emissions and build a just recovery from the twin threats of climate breakdown and COVID-19.
The Cop26 Coalition is part of a growing movement of people both in the UK and globally who are sending a clear message to the UK government and others – those that lack the political will to act will be held accountable for the crisis they are fuelling.
The COP26 Coalition is a civil society coalition made of groups and individuals from a range of constituencies in Scotland and the rest of the UK, including trade unions, direct action networks, climate justice groups, environment and development NGOs, faith groups, students and youth, migrant and racial justice networks.
By Peace Obi
---
Get more news like this directly in your inbox