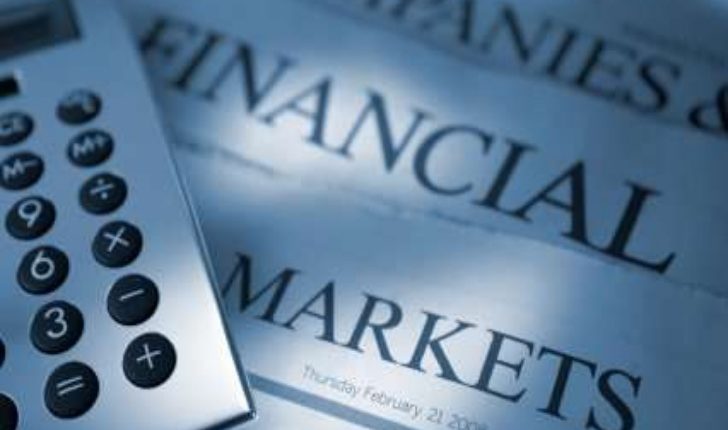 Financial market products & services update

The Nigerian Stock Exchange (NSE) All-Share Index (ASI) hit a new high on Tuesday, June 21, as the Bulls returned to the stock market following successful take-off of the flexible foreign market.
The ASI, which fell by 1.63% the previous day, appreciated by 2.27% to close at 29,422.71. This is the highest point the ASI reached so far this year.
Similarly, market capitalization added N224.2 billion to close at N10.1 trillion.
A total of 37 stocks appreciated as against 10 that depreciated. Also, activity level strengthened as volume and value traded rose 28.0% and 201.4 percent to 533.3 million units and N6.8 billion respectively.
FX: The USDNGN experienced it first full day of 'trading yesterday' [indicative quotes] opening in the 264-284 range and trading range of $/NGN 280 – 286.
FIXED INCOME: Soft tone in T-bills as expected because of the naira outflows for Monday's FX auction. O/N rates were quoted (but not traded) at 100% area until whispers of the CBN allowing the rediscounting of bills began to filter in. This gave the bill market some calm from the sell-off and street began to lift offers. Whilst, liquidity dealers waited for the possibility of covering short cash positions at the rediscount window, the rate touched a low of 20%. With no formal communication from CBN by COB, O/N rates moved higher to 50% (short positions had to be covered inter-bank).
We expect this move to still put more sell pressure on the bill market today.
U.K: Britain entered the final day of campaigning before its referendum on European Union membership with opinion polls and financial markets at odds about the outcome.
Investors are piling money into bets on a victory for the "Remain" campaign, led by Prime Minister David Cameron, in Thursday's plebiscite. The pound has surged to a five-month high and European stocks have posted their biggest three-day gain in almost a year, with the U.K.'s benchmark index poised to erase its monthly decline. Bookmakers have shortened their odds on a "Remain" win.
E.U: The sigh of relief breathed by investors across Europe as polls showed a drop in the odds of a U.K. secession is not being shared in Germany's options market. While a surge in optimism that Britons will vote to remain in the European Union spurred a 4.9% rebound in the benchmark DAX Index in the past three days, the cost of hedging against declines has continued climbing and is now at a six-year high versus bullish calls. The benchmark gauge rose 0.4% at 10:30 a.m. in Frankfurt.
Germany's close ties with the U.K. make its companies vulnerable in the event of the island nation quitting the EU. Europe's largest economy is Britain's biggest trading partner, and DAX companies get 9% of their sales from the U.K., more than double that of their French peers on the CAC 40 Index, according to a note from Goldman Sachs Group Inc.
COMMODITIES: Oil traded above $50 a barrel as U.S. industry data showed crude stockpiles declined, trimming a glut.
WTI futures for delivery in August rose as much as 1.3%. Inventories fell by 5.2 million barrels last week; the American Petroleum Institute was said to report. While government data Wednesday is forecast to show supplies slid for a fifth week, stockpiles will still be more than 100 million barrels above the five-year average. Both the Nigerian presidency and militants denied reports that they had reached a cease-fire agreement.
Macro Economic Indicators
Inflation rate (Y-o-Y) for May 2016,             15.60%
Monetary Policy Rate current                        12.00%
FX Reserves (Bn $) as at Jun 17, 2016,        26.445
Money Market Highlights
NIBOR (%)
O/N                              51.0000
30 Day                         12.2924
90 Day                         14.4345
180 Day                       15.6617
LIBOR (%)
USD 1 Month             0.4480
USD 2 Months           0.5362
USD 3 Months           0.6465
USD 6 Months           0.9306
USD 12 Months         1.06675
Benchmark Yields
Tenor      Maturity      Yield (%)
91d            22-Sep-16        12.67
182d         15-Dec-16         09.78
364d         01-Jun-17        13.96
2y              30-May-18      13.80
3y              29-Jun-19       14.08
5y              13-Feb-20       14.37
Indicative Currency Exchange Rates
Bid           Offer
USDNGN             280.00         284.00
EURUSD             1.1193            1.1395
GBPUSD             1.4577            1.4779
USDJPY              104.50           104.53
USDCHF            0.95325         0.9634
GBPEUR            1.2892            1.3096
USDZAR            14.5842          14.7892
JPYNGN            272.1497        297.69
CHFNGN           296.00          297.69
EURNGN           223.44         225.80
GBPNGN            286.94        288.34
---
Be the first to know when we publish an update