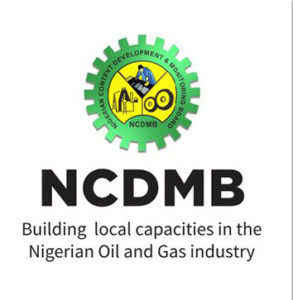 The Executive Secretary of Nigerian Content Development and Monitoring Board (NCDMB), Engr. Simbi Wabote has said that the ongoing forensic audit of statutory remittances by oil and gas companies into the Nigerian Content Development Fund (NCDF) will end on November 30.
The first phase of the audit commenced in October 2018, while the second and third phases started in November 2018 and February 2019 respectfully.
At a recent meeting in Abuja with forensic auditors contracted by the Board, Wabote said in addition to stiff sanctions against defaulters, including the possibility of barring them from participating in the tendering system for upstream contracts, the Board would forward them to the Economic and Financial Crimes Commission (EFCC) in line with the Service Level Agreement signed with the Commission.
According to him, the NCDMB is instituting a process whereby companies must obtain NCDF clearance before their applications for expatriate quota. Section 104 of the Nigerian Oil and Gas Industry Content Development (NOGICD) Act stipulates the deduction of one percent of the value of contracts awarded in the upstream sector of the oil and gas industry and remittance into the NCDF.
The Fund is used for funding the development of Nigerian Content in the Nigerian oil and gas industry. "The initial target completion period is 6 months. The Board wishes to close out the exercise by December 31, 2019, hence, all audit must conclude before November 30, 2019," he said
Wabote informed that the preliminary feedback from the audit, shows that some companies were aware of their obligations before the exercise started and so bluntly refused to cooperate with the Board and the forensic auditors assigned to them.
"Some companies adopted delay tactics and partially released documents to the auditors in a manner that impeded a successful audit. The auditors are required to explore all means to determine their obligations as an interim measure, using Best-of-Judgement approach," the ES said
He revealed that some of the operating companies came together under the auspices of the Oil Producers Trade Section (OPTS) and sought to define qualifying and non-qualifying items for deduction as well as the manner of deduction. The Executive Secretary charged the forensic auditors to submit detailed reports on such cases.
According to him, any project that predated the Nigerian Content Act was not subject to NCDF deductions and charged oil and gas companies to remit all undisputed sums, while discussions continue on the disputed amounts. He commended the auditors for their efforts so far, pointing out that remittance into the NCDF had increased significantly since the forensic audit commenced.
Chibisi Ohakah