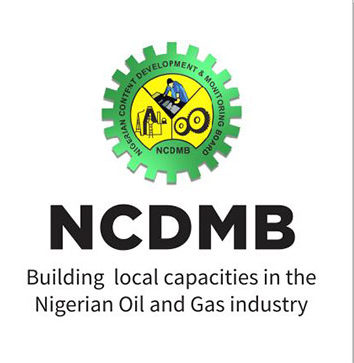 ES NCDMB visits IOCs, pledges support for fast-track projects

The Executive Secretary, Nigerian Content Development and Monitoring Board (NCDMB), Engr. Simbi Kesiye Wabote visited some international operating companies (IOCs) in Lagos last week, seeking collaboration and making firm commitment to support upcoming projects. The projects will increase Nigeria's crude oil production and create opportunities for the growth and development of Nigerian Content.
The Executive Secretary visited Chevron, Total Upstream and Shell in company with top management of the Board and confirmed that NCDMB had adopted mechanisms that accelerate processing time for Nigerian Content plans, technical and commercial evaluation and issuance of Nigerian Content certificates. He charged other entities involved in the contracting cycle to adopt similar strategies so the sector can achieve the six months contract processing target set by the Honourable Minister of State for Petroleum Resources, Dr. Ibe Emmanuel Kachikwu.
Wabote also expressed the Board's readiness to partner with various stakeholders in resolving challenges they might have executing their projects.
According to him, the visits to operating and service companies around the country were conceived to engage stakeholders, and explain strategies adopted by the NCDMB to foster projects and ensure domiciliation of work scopes and maximization of in-country capacities.
One of those strategies is the categorization of service companies by their capacities, which he said, will now be used in the contracting process.
He stressed that all new projects must comply with the provisions of the Nigerian Oil and Gas Industry Content Development (NOGICD) Act 2010 and charged the operating companies to ensure that their contractors and sub-contractors remit one percent of their contract value to the Nigerian Content Development Fund (NCDF) as required by law.
The Executive Secretary expressed delight with the establishment of pipe coating facilities and steel pipe mills in-country and directed operators to patronise the facilities.
He also warned that the Board would sanction operators that award contracts without approved Nigerian Content Compliance Certificates (NCCC).
He also informed the companies that the Board was developing a 5-year Road Map for Nigerian Content development. The final document would be shared with stakeholders for their inputs and identification of roles they will play in the actualization.
Speaking at Chevron, Wabote canvassed for the participation of operating companies in the Nigerian Content Opportunities Fair planned for March 29 and 30 at Uyo, Akwa Ibom State.
The goal is to showcase opportunities in upstream, midstream and downstream sectors and provide multinationals the opportunity to link up and utilize in-country capabilities, he said.
He added that "most Nigeria companies do not know when projects will come through so they do not prepare themselves adequately. The fair will provide a platform where we can share information that are not confidential.
At Shell, the team led by the Vice-President Nigeria and Gabon, Mr. Peter Costello discussed the company's projects, including the Bonga Southwest /Aparo (BSWA). They also officials presented their plans to align the project timelines with the Board, achieve early Final Investment Decision (FID) and carry out joint contracting workshops and in-country capacity re-assessment/revalidation among others.
Speaking at Total, Wabote commended the company for its Nigerian Content achievements on the Egina Deepwater project, which helped to sustain many Nigerian service companies despite the crash of crude oil prices.
---
Be the first to know when we publish an update