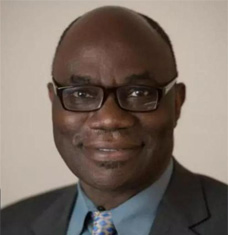 Newly-appointed chairman of the Nigerian Electricity Regulatory Commission, NERC, Prof. James Momoh, has inaugurated expansion plan review committees for power generation, transmission and distribution.

A statement by the commission said the committees consist of Transmission Expansion Plan and Generation Adequacy Review Committee, Committee on Load Demand Forecast Report and 5-Year Disco Expansion Plans Review Committee.
According to NERC, the committees will work independently towards producing a bigger agenda for the generation and transmission sector.
Minister of Power, Works and Housing, Babatunde Fashola, had earlier this month inaugurated the new NERC chairman, charging him on providing better customer services to electricity consumers.
Customer service has been a challenging bridge that must be crossed, he said, adding that it was the duty of NERC to make consumers understand what was going on with their metering, what are their rights as well as who to hold accountable when things went wrong with service delivery.
"Consumers must understand what is going on with their metering, what are their rights and so on and so forth; who do they hold accountable, where are the NERC field offices to which they can complain; what is the process of getting remediation for service that is not in sufficient quantity and of quality?" the minister said.
Fashola added that the commission would also focus on metering.
Promising to make himself available to render assistance in terms of "policy guidelines, policy directions and helping to move the wheel of bureaucracy to make progress to get the work done", he added that NERC also had to do a lot of enlightenment among the customers in terms of making them understand who and where to complain when they needed service.
"I want to thank the Permanent Secretary and all the members of the team. I continue to receive those text messages; I like to thank the Director of Distribution and her team; they are the ones I send those texts of complaints, 'Our meter has failed, etc' and they respond as best they can all over the country and I get feedback from those who have received service", he said.
On his part, Prof. Momoh promised collaboration with commissioners, the ministry and legislature to take the power sector to the next level.
 He said: "I understand that I have been given a trust. My job is a trust. I want to assure you that I am a team player. I will work with the commissioners of NERC; I will work with the Ministry and I will work with the legislative arm of government so that together we will forge a relationship where we understand we have been given a trust to move the power sector to the next level".