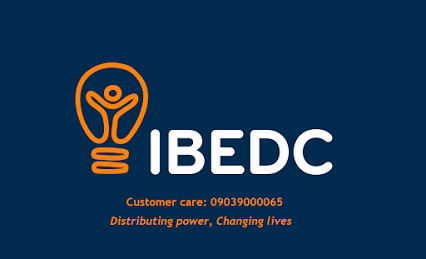 The Ibadan Electricity Distribution Company (IBEDC) has blamed the Transmission Company of Nigeria (TCN) for the poor electricity supply to Sagamu, Ota, Papalanto, Abeokuta, Ibadan North, Iseyin and other economically viable areas under the company's network.
The company has also explained that any current power outage being experienced by Magboro, Mowe, Ibafo communities and environs is as a result of the reduced power supply from the national grid, which is not within its control.
The Deputy Managing Director of the company, Mr. John Ayodele said in a recent statement that the company had always clamoured for adequate and reliable power supply to these economically viable areas with a higher concentration of maximum demand customers.
According to Ayodele, TCN has been unable to deliver due to undersized transmission lines, overloaded transmission power transformers and aged/obsolete indoor 33KV breakers.
Ayodele argued that the TCN, which is the middle-man of the value chain, "does not always wheel power supply when and to where it is needed".
"IBEDC has requested to take more power to areas where load demand exceeds supply but a lot of those requests are still pending.  Also, the frequency of interruptions – sometimes more than ten times in twenty four hours, have made a number of our premium customers to resort to self-generation, leaving the national grid completely," Ayodele explained.
He noted that ideally, IBEDC ought not to reject power, but added that "this happens due to the existence ofareas where the customers do not have the purchasing power reciprocal to the amount of power they receive due to economic reasons and a general apathy to bill payment".
"Over the years we have discovered that when we send power to these locations it ultimately results in huge energy thefts. Thus, in order for the company to avoid further revenue loss occasioned by this negative trend, we are hereby forced to reject the power supplied to customers in these areas. Besides all these, IBEDC is hampered by an avalanche of transmission limitations which vary from region to region. It is worthy of note that the percentage of what we reject is still significantly lower to what we accept for onward distribution," Ayodele said.
According to him, the power company is now left with mostly residential customers who do not pay promptly for the electricity delivered to them.
To worsen the situation, he argued that a lot of these customers embark on meter by-pass and energy theft, adding that this has significantly impacted our revenue negatively.
Despite the precarious operating environment, Ayodele posited that as a customer-sensitive and responsive power company, we would continue to appeal to TCN for better and reliable power supply to enable us retain our premium customers who are beginning to seek alternative power sources.
"We will continue to improve and upgrade our infrastructure for power supply delivery to all our esteemed customers in the face of all the obstacles in the sector" he added.
On the poor power situation in  Magboro/Mowe/Ibafo and environs, the company noted that it had lived up to its promise to ensure the people of those areas were energised at the end of 2016 by an alternative power supply route through Kobape road 2x60MVA, 132/33KV NIPP New Abeokuta Transmission Station at a cost of over N70 million.
"IBEDC is a distribution company and we can only distribute the power that is being delivered to us from the national grid. Any current power outage being experienced by these communities is as a result of the reduced power supply from the grid which is not within our control. This is evident in the fact that the national grid has already experienced two system collapses within the first two weeks of this month. As we speak, power is still being supplied to Asese, Ibafo, Magboro, and environs on a daily basis, however, the quantum is dependent on our allocation which has been extremely inadequate. Also, the energisation process will be in phases for the communities as local rehabilitation work is on-going," the company explained.