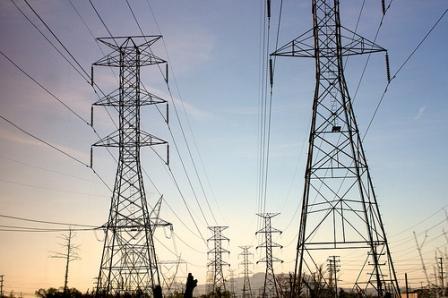 GenCos: TCN Ignoring Request for Dispatch of Power to National Grid

Power generation companies in Nigeria have accused the Transmission Company of Nigeria of unethically restricting the Gencos' capacity to deliver power to the national grid and engendering generation equipment. Executive Secretary of Association of Power Generation Companies, Dr. Joy Ogaji, made the allegation in Abuja following an enquiry on complaints about structured under-production by Gencos. Ogaji said none of the Gencos dispatched up to 50 percent of its generated power to the grid, stressing that TCN does not have enough spinning reserves to stabilise the grid.
The GenCos condemned the restriction of their deliveries to the grid as a breach of the grid code approved by the Nigerian Electricity Regulatory Commission. They also alleged undue pressure and damage to generation plants owing to the limitation, and use of foul words like "shut up and shut down" by the System Operations department of TCN in attempts to force Gencos to reduce generation.
But TCN denied the claims, stating that it undertakes its operations in accordance with the grid code, which empowers it to apply varied control measures to manage the grid.
Ogaji, said, "A lot of Nigerians are aware of the liquidity challenge Gencos face due to NBET's breach of the PPA terms – paying less than 100 per cent for power generated and supplied.
"The System Operator and the National Control Centre, mandated to operate the grid in adherence to the grid code as approved by NERC, have operated and managed the grid in a less than professional manner. The situation is so bad that Gencos have to beg to be dispatched.
"NCC staff arbitrarily issue orders, and sometimes degrading and insulting instructions, such as 'shut up and shut down' to Genco operatives. This allegation was confirmed by several GenCos operatives, who narrated their ordeal and the inhumane treatment meted out to them for seeking clarification on sometimes ambiguous instructions.
"This military method is not what the grid code portends. The provisions of the grid code in Section 21.5 are very clear – a generator shall immediately and formally acknowledge a dispatch instruction in respect of a generating unit by telephone, or immediately provide a reason for non-acceptance."
Ogaji, added, "The incessant command from TCN to ramp up or down has commercial and technical implications, hence the operators insist on confirming these instructions. SO staff on their part take laws into their hand by penalising such companies by refusing to dispatch them and in most cases take them off the grid.
"The inability of the SO to maintain grid stability to acceptable technical limits forces the Gencos to operate beyond factory-rated capability and conditions.
"All thermal and hydropower plants are designed to operate optimally and efficiently at base load. Operating these plants outside base load conditions could lead to a reduction in efficiency with implications for an increase in consumption of gas for thermal plants by as much as 15 to 20 percent, an extra cost not recognised by NBET (Nigerian Bulk Electricity Trading Plc) nor captured in the MYTO (Multi-Year Tariff Order)."
Calling on the TCN to implement an online dispatch tool that was developed when Manitoba Hydro International managed its affairs, Ogaji said this would give better visibility to the activities of all parties.
She said, "There is urgent need to find a sustainable and viable solution. One solution is for TCN to procure enough spinning reserve to deal with the system volatility.
"The generation plants are now been used as a regulating power reserve to stabilise the national grid. Some of the machines, for instance, with 145MW capacity are mandated by NCC to operate at 70MW daily average, which constitute less than 50 percent base load value."
But in its response, General Manager, Public Affairs of TCN, Mrs. Ndidi Mbah, told THISDAY that the dispatch orders were measures by the SO to keep the grid from collapsing.
Mbah said, "The grid code empowers the SO to deploy varied control measures as exigencies of grid operation demand, to maintain the balance between grid generation and system load. These include instructing responsive power plants to either ramp up or ramp down their generation in order to keep system frequency within limits for grid stability.
"The dispatch instruction is ordered as frequency control requirement becomes critical due to network perturbation, sudden application of uninstructed generation by Gencos. If the quantum of change in power is beyond the limit the frequency responsive machines on free governor control can contain, the grid controller has the statutory mandate to act decisively to ensure grid security."
---
Get more news like this directly in your inbox