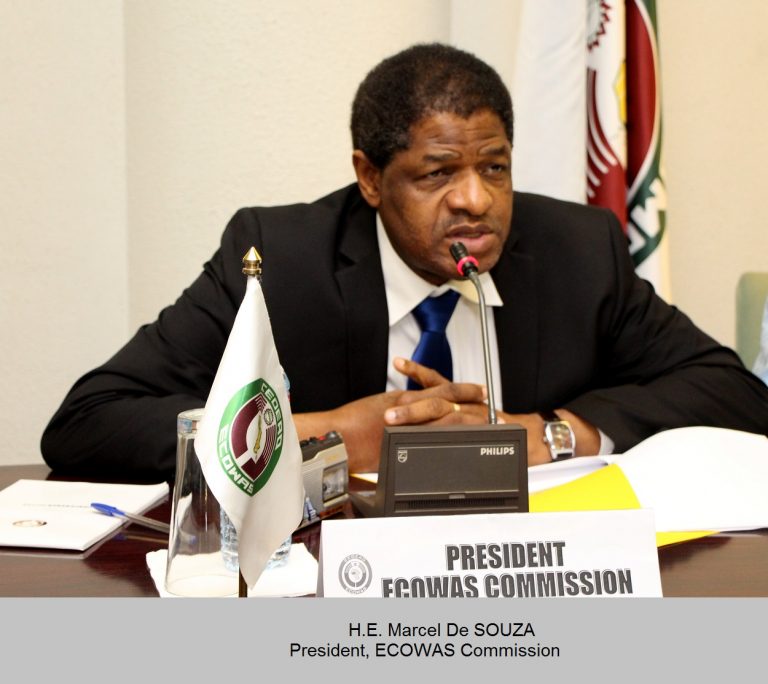 By Obineme Ndubuisi Micheal
President of the ECOWAS commission, Marcel de Souza, has revealed plans to invest in the Nigerian power sector.
The presentation was made by Dr. Morlaye Bangoura, Commissioner for Energy and Mines, ECOWAS, on behalf of the President of ECOWAS Commission at the Annual Powering Africa: Nigeria Summit 2017 with the theme "Power Sector Recovery Programme: Recapitalising Nigeria's Energy Sector."
He said that despite the challenges being encountered in the power sector, Nigeria is expected to meet 50 per cent energy needs in Niger and Benin Republic, adding that Nigeria is the major provider of natural gas to other countries of the region through the West African gas pipeline.
He also commented that Nigeria is the power house of West Africa and constitute a key pillar in the process of establishing electricity back in the region. And, strengthening the power sector in Nigeria will contribute to enhancing energy access in the entire region.
According to him, the commission is moving from ECOWAS of state to an ECOWAS of people as part of its vision 2020 plan. The commission has decided to focus primarily on activities that will positively impact on the living condition of people in the region.The power sector constitutes one of the key pillars of the region because without energy, it is impossible to have sustainable economic and social development.
"Despite the rich energy potential in the region such as oil gas, hydro electricity, solar. Our region is capitalize by low energy access of about 35% per capital energy consumption rate of 150KW power per year which is one of the lowest in the world." He added
He further explained that ECOWAS has been active in pursuit to sustainable and affordable energy which is one of the commission's fundamental power chase. The strategy developed within this framework is built on five pillars, namely; Energy Program on Policy Organization, Establishing of Open and Competitive Regional Energy Market, Movement of Energy within Member States, Development of Natural Gas for Electricity Production, Promotion and Development of Elvoving Energy and Energy Efficiency.
He said, By 2025, the region aims to achieve 10,000MW of energy production, 800MW of renewable energy, 16,000 power range lines, 100 percent access to clean energy and the extension of the West African Gas Pipeline of all its 15 member states. This requires an investment close to $35 billion.