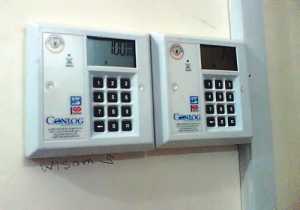 '70% of revenue losses come from unmetered consumers' – AEDC, ANED
The highest amount of revenue losses in Nigeria's power sector come from areas that have high concentration of unmetered electricity consumers. It was also gathered that about 70 per cent of revenue losses recorded by power distribution companies were from these areas.
The Executive Director, Association of Nigerian Electricity Distributors, Sunday Oduntan, and the Managing Director, Abuja Electricity Distribution Company, Ernest Mupwaya, who confirmed this on Wednesday, stated that recent studies by power firms revealed that the companies earned more from areas with higher concentration of metered power users.
Power distribution companies are the revenue collection firms of the sector, as a percentage of the tariff they collect from power users is remitted to stipulated agencies in the industry and used to pay for the generation and transmission of more energy, among others.
Source: The Punch
---
Get more news like this directly in your inbox