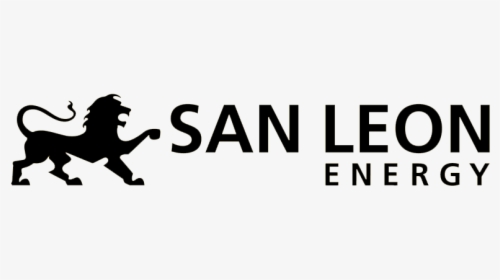 San Leon Energy, an independent oil and gas production, development and exploration company, is investing US$7.5 million by way of a loan to Decklar Petroleum, the local subsidiary of Asian Mineral Resources, listed on the Canadian TSX Venture Exchange.
Decklar is the holder of a Risk Service agreement (RSA) with Millenium Oil and Gas Company on the Oza field in Nigeria.  Until the loan and its interest are repaid, 100% of the Available Funds that can be distributed from Decklar's RSA proceeds will be paid to San Leon in satisfaction of those payments.
San Leon will also subscribe for a 15% equity interest in Decklar. The Oza Oil Field was formerly operated by Shell Nigeria. The field has three wells and one side track drilled by Shell between 1959 and 1974. During the period when Shell was the operator, there were two periods of extended production testing from the Oza-1, -2 and -4 wells.
The field was never tied into an export facility, nor was it fully developed by Shell and put into commercial production.  In 2003, the Oza Oil Field was awarded to Millenium, having won the bid during the Marginal Fields Licensing Round.
Since Millenium's acquisition of the Oza Oil Field in 2003, approximately US$50 million has been spent on infrastructure in support of a restart of production including an export pipeline that connects the Oza Oil Field production into the Trans Niger Pipeline (TNP) which goes to the Bonny Export Terminal, a lease automatic custody transfer (LACT) unit fiscal metering system, infield flow-lines, manifolds and a rental 6,000 barrel per day early production facility (EPF).
The RSA entered into between Decklar and Millenium provides Decklar with the majority share of production and associated cash flow from the Oza Oil Field in exchange for funding and technical assistance to restart commercial production and full field development; including a preferential return of its costs plus a share of cash flow thereafter.
In exchange, Decklar is entitled to priority recovery of its capital from 80% of distributable funds. After achieving cost recovery, Decklar's profit share is based on a sliding scale starting at 80% and declining to 40% once cumulative production exceeds 10 million barrels.
Decklar intends to fast-track the initial development of the Oza Oil Field including a re-entry on the existing Oza-1 well, anticipated to test three oil bearing zones and place the well into production from two of the three zones tested.
The drilling rig is expected to then be skidded on the same location as Oza-1 to a new drilling slot and a development well is expected to be drilled horizontal into the third zone tested in the Oza-1 well re-entry.
The Oza-1 well and new horizontal development well are anticipated to generate significant production levels and cash flow in an abbreviated time frame.
The Oza Oil Field development is anticipated to then continue with one or two more existing well re-entries and additional development drilling with the potential for eight to ten wells being drilled in total for the full field development.
Additional early production and central processing facilities will be added as required to accommodate additional production levels from the Oza Oil Field's development activities.
Decklar estimates that first production will be three to four months following the drawdown of the financing described within this announcement.
The Oza Oil Field has significant export and production processing facilities and infrastructure already in-place and operational, which will allow for the export and sale of crude oil from the Oza-1 well re-entry, the initial Oza horizontal development well and future wells. San Leon has entered into a subscription agreement with Decklar.
In addition, Millenium has entered into a non-binding term sheet with a local Nigerian bank and the trading subsidiary of a major oil company for up to US$33,000,000 in a five year term debt that provides a use of proceeds of US$22,000,000 to refinance existing debt of Millenium and US$11,000,000 for development activities on the Oza Oil Field, based on entering into a crude sales and purchase contract. Decklar is expected to provide a corporate guarantee as part of this US$33,000,000 term debt facility.
If San Leon subscribes for the Option Loan Notes then, together with the amount subscribed under the Loan Notes, upon completion these arrangements will represent new funding for Decklar of up to US$26,000,000.
In the statement issued by San Leon, it has advanced US$750,000 as an initial deposit with the release of the balance of the US$7,500,000 being subject to the satisfaction (or waiver) of the conditions precedent contained in the Subscription Agreement.
San Leon will be allocated one seat on the board of Decklar.
By Chibisi Ohakah, Abuja