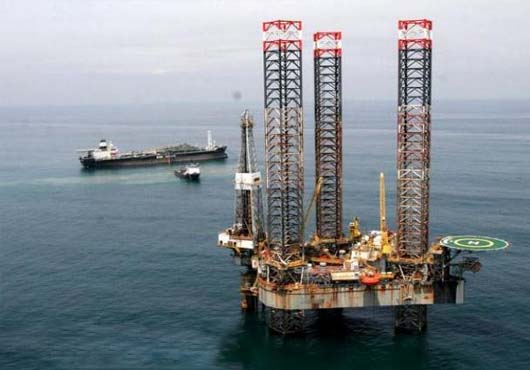 PIGB will check thieving in Oil industry-NEITI

The Nigeria Extractive Industries Transparency Initiative (NEITI) says it is delighted with the passage of the Petroleum Industry Governance Bill (PIGB) into law by the House of Representatives.
The Senate had passed the PIGB in May 2017, last year, this made it possible for the President to the bill.
NEITI had said in a statement credited to its Director of Communications, Dr, Orji Ogbonnaya Orji, that the absence of a governance law in Nigeria's oil industry had cost the country a lot of money and investment. It said that it is expecting lapses and outright stealing in the oil industry to end with the passage of the PIGB and its assent by the president.
NEITI noted that it had previously notified Nigerians that the current stagnation of investment opportunities in the oil sector was as a result of the absence of a new law for the extractive industry and that over $200 billion in revenue was being lost by on this account.
It also said the industry investors diverted their revenue earning attention to other more predictable sectors, and over $10.4 billion and N378.7 billion had gotten lost through under-remittances, inefficiencies, theft or absence of a clear governance framework for the oil and gas industry. NEITI shad aid in 2013, that the country's oil sector lost N1.74 trillion largely as a result of the absence of a new law, adding that the new governance law would restore these anomalies.
In its statement, NEITI said, "The decision of the Senate and the House of Representatives to consider the bill as a priority, resulting in its eventual passage is bold, courageous and progressive given the challenges, the bill has passed through in its legislative journey for over ten years." It noted that its interest in the bill was due to its role as a transparency and accountability agency in the management of Nigeria's extractive industries.
"Furthermore, NEITI notes that the implementation of the global extractive industries transparency initiative, to which Nigeria is a key signatory, has over the years been frustrated by the absence of a dynamic law that suits modern business modules and trends in the ever evolving oil and gas industry. NEITI remains convinced that the PIGB, when assented to by the president, will provide a dynamic governance framework required to re-position the petroleum industry to fully embrace competition, openness, accountability, professionalism, and better profit returns on investments for both companies and government."
It explained that it was encouraged that the National Assembly threw politics aside and dealt with the PIGB issue with the attention it deserves, adding that it was expecting an early presidential assent to the bill.
---
Get more news like this directly in your inbox