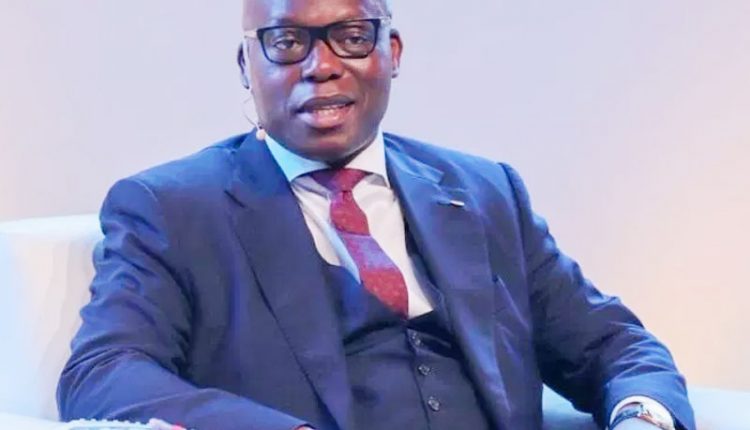 OANDO Faces Dilemma of Failure to File Q3 Unaudited Financial Statement

OANDO is currently facing the dilemma and multiple consequences of inability to file its 2020 Quarter 3 unaudited reports.
The company was unable to file the report even as it was due as at November 20, 2020, due to the indefinite suspension of the company's 2018 annual general meeting (AGM).
In a notification by OANDO for shareholders and stakeholders, which was sent to the Nigerian Stock Exchange (NSE) on December 7, 2020, OANDO said the suspension of the AGM of the company by the Securities and Exchange Commission (SEC) follows the ex-parte order issued by the Federal High Court, Ikoyi, Lagos.
[Also Read] Oando Plans $350 Million Gas Processing Plant
The suit involved the group chief executive OFFICER of OANDO, Wale Tinubu & Anor vs Security and Exchange Commission & Anor. The oil company said in the statement, it said, the inability of the company to meet its 2020 Q3 UFS NSE filing of accounts obligation by the stipulated due date is as a result of the indefinite suspension of the company's 2018 Annual General Meeting (AGM).
OANDO had on July 20, 2020, through an official press statement, informed its shareholders that the Security and Exchange Commission notified the public and OANDO on Monday, June 10, 2019, that further to the Ex-parte order of the Federal High Court, it had suspended the company's 2018 AGM till further notice.
OANDO noted that due to SEC's suspension of its AGM, the company has been unable to appoint Auditors to begin an audit exercise into the company's 2019 accounts.
[Also Read] $55m Crude Oil Shipment: FG Closes Case In Suit Against Agip
In addition to this, the suspension has also led to the inability of the Directors to lay before the shareholders for approval the following; the shareholders' inability to re-appoint the auditors of the company to hold office for the 2019 financial year.
The inability of the company to meet its 2019 financial year-end NSE Filing of Accounts obligation by the due date of March 31, 2020; The inability of the company to meet its 2020 Q1, Q2 and Q5 UFS NSE Filing of Accounts obligations by their respective stipulated dates.
The action by SEC follows the alleged discovery of infractions in the management of the oil firm after the conduct of a forensic audit due to receipts of 2 petitions from Dahiru Mangal and Ansbury Incorporated.
[Also Read] DNV GL Unearths New Strategy For Effective Sand Management With Updated Recommended Practice
Some of these infractions include alleged corporate governance lapses, internal controls failure, suspected market abuse, insider dealings and issues arising from the sale of a subsidiary, payment of interim dividends despite liquidity constraints and so on
By Chibisi Ohakah, Abuja
Get More Nigeria Oil and Gas Industry News on Orient Energy Review.
---
Get more news like this directly in your inbox