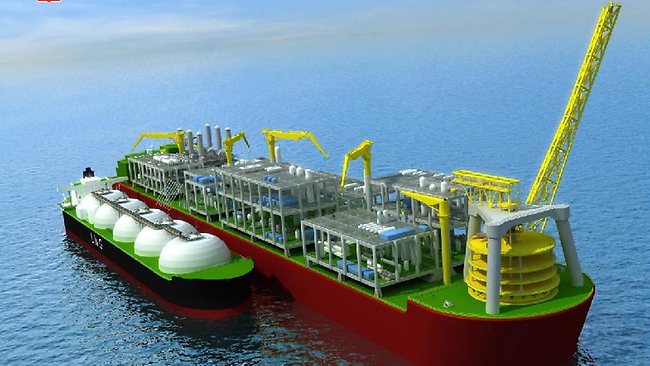 Nigeria Exports N354b worth of LNG as Demand Surges

Nigeria has dispatched over 16 vessels carrying about 950,000 metric tons of liquefied natural gas (LNG) valued at N354billion in the last few months to various destinations. The country is also the fourth largest producer of LNG in the world.
The gradual lifting of the lockdown measures by countries is believed to have bolstered the demand in energy across the globe.
Orient Energy Review gathered that the consignment is the first batch of the 2020 exports by Nigeria as gas demand is on the increase in the ports of Spain, China, Portugal and Turkey.
Sines Port in Portugal alone took delivery of 141,000 cubic meters of the product. The Port had already taken delivery of 315,900 cubic meters of liquefied natural gas from Onne in the last six months.
Other vessels which included LNG Lokoja were delivered to China, Spain, and United States- 66,000 tons; Maran Gas Olympias, 70,000tons; LNG Cross River, 63tons; LNG Borno, 66,000 tons; LNG Bayelsa, 63,000 tonnes; Castillo De Caldelas, 70000tons; Valencia Knutsen, 70,000tons; LNG Bonny II, 72,000tos; Catalunya Spirit, 65,000 tons; LNG Finima II, 72,000 tons and LNG River Niger, 63,000 tons.
Nigeria LNG Limited operates six liquefaction units also known as LNG trains producing 22 million mtpa. This amounts to roughly 10 per cent of the world's LNG consumption. Trains 1, 2 and 3 have production capacities of 3.2 mmtpa, whilst trains 4, 5 and 6 have capacities of 4.1 mmtpa each.
As of April 2020, trains 1-3 had nominal production capacities of 3.3 mtpa.
According to the International Gas Union's World LNG 2017 report, Nigeria was the fourth largest LNG exporter by share after Qatar, Australia, and Malaysia between 2015 and 2016.
Train 7 project upon completion is expected to increase the company's production capacity at its plant on Bonny Island, Finima, Rivers State from 22 million metric tons to 30 million metric tons per year.
Train 7 is expected to create over 12,000 jobs at construction, will generate more revenue to the government in dividends, taxes and feed gas purchases and will further reduce the level of gas flaring in the country.
To further boost export of the cargo this year, the Nigeria Liquefied Natural Gas Limited (NLNG) has appointed one of Japan's leading banks and the core unit of Sumitomo Mitsui Financial Group – Sumitomo Mitsui Banking Corporation (SMBC) and Guaranty Trust Bank Plc, as financial advisers, for Train 7 project estimated at between $10 billion and $12 billion.
It was learnt that the Train 7 project would be financed partly from NLNG balance sheet and through third party corporate loans from export credit agencies and some key International and local banks.
Peace Obi
---
Get more news like this directly in your inbox