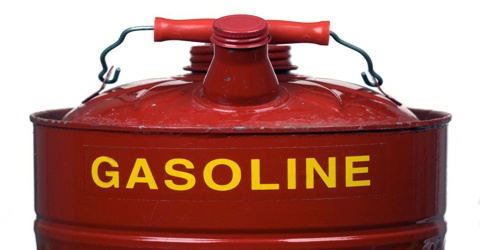 Chibisi Ohakah
Nigeria became the largest of buyer of gasoline from China with 51,000 mt of gasoline imported from the Asian country in January 2019.
While it is the first such export to any African country, latest data from General Administration showed that the first to receive gas export from China was Togo, with 50,000 mt of gasoline in April 2018.
General Administration is the China Customs border agency supervising inbound and outbound activities. It is a full-ministerial-level government agency that directly reports to the State Council of the People's Republic of China and oversees all the regional customs across the country.
Quoting records from the General Administration, S&P Global Platts, a leading global independent provider of information, benchmark prices and analytics for the energy and commodities markets, said that Nigeria was the fourth-largest buyer of Chinese gasoline in January, and also the only buyer outside Asia last month.
The global agency said the Nigerian general election in February has been a key factor in the growing gasoline flows into the country since December. PetroChina, China's largest gasoline exporter, last year had set up an office in Nigeria, which could possibly point to the first gasoline cargo landing in the African country.
The Asian trading hubs of Singapore and Malaysia remained the top destinations for Chinese gasoline — both took 86.8% of the total outflows from China amounting to 1.32 million mt, up from 75% over January-December 2018.
Oil products from Asian countries are usually sent to the hubs for blending or trading before heading to end-users. Exports to Singapore — the top destination increased by 31.2%  in January to 1.14 million mt, while outflows to Malaysia also grew 56.4% from December to 175,000 mt.
China's gasoil exports to African countries also continue to grow, with Mozambique and South Africa climbing into the top 10 destinations in January, receiving 147,000 mt and 82,000 mt of gasoil, respectively. This compared with zero in December and a year earlier for both countries. Exports to Mozambique jumped to 316,000 mt last year from just 7,000 mt in 2017, to be among top 10 destinations for China's gasoil export.
Meanwhile, strong low sulfur marine gasoil demand in Hong Kong continued to boost China's gasoil exports there in January. Hong Kong was the top destination for country's gasoil exports, GAC data showed. Exports from China to Hong Kong were up 107.5% from a year earlier to 308,000 mt, though down 26.1% from December.
The jump in exports to Hong Kong comes after China imposed a 0.5% bunker fuel sulfur limit from January 1 along its entire coastline for all vessels sailing within 12 nautical miles of the coast as well as when berthing.
China's exports to Australia also rose 94.8% month on month to 306,000 mt in January and tripled from a year earlier at 75,000 mt, making it the second-highest receiver of China's gasoil outflows.