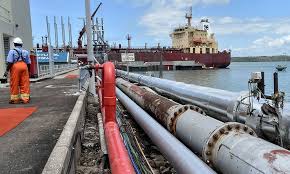 Kenya Secures Victory in ICSID Arbitration Over Cancelled Geothermal Licence

Kenya has won an arbitration case over a withdrawn geothermal exploration licence before the International Centre for Settlement of Investment Disputes (ICSID), Kenyan attorney general Paul Kihara Kariuki said in a statement.
The case was filed by US-Canadian renewables developer WalAm Energy Inc in 2015, on claims that the republic of Kenya had unlawfully revoked its geothermal resources licence for the Suswa geothermal fields.
WalAm Energy sought to have the licence reinstated and asked for USD 339.6 million (EUR 296.6m) in compensation and interest for expropriation.
According to the attorney general, the licence was issued in 2007 and granted WalAm Energy exclusive rights to explore, drill, extract, produce and dispose geothermal steam and other geothermal resources in the Suswa area for 30 years.
In 2012, the Kenyan government revoked the licence after establishing that the developer had failed to perform its duties and did not have the capacity to carry out the required exploration and exploitation work, the statement reads.
On July 10, the ICSID tribunal decided to dismiss all of WalAm Energy's claims. It ruled that the plaintiff is to cover all costs of the arbitration, including Kenya's share, and 75% of the Kenyan government's legal fees and expenses, which amount to around USD 4.49 million in total.
(USD 1.0 = EUR 0.87)
---
Get more news like this directly in your inbox