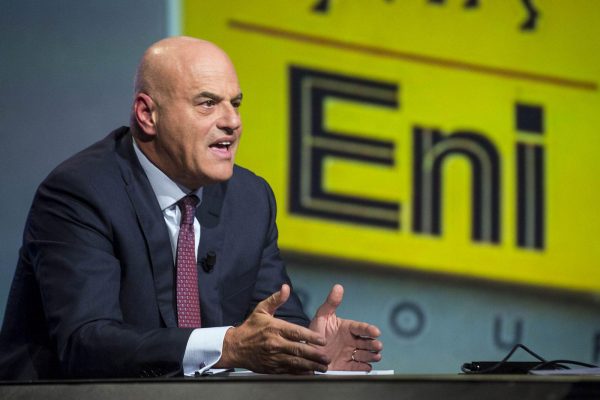 Italy has said that it is working towards eliminating imports of Russian natural gas by the winter of 2024/2025. The chief executive officer energy major, Eni, Claudio Descalzi, dropped the hint yesterday while on a visit to Algeria
The Eni boss told reporters on the sidelines of meetings on energy security in Algiers that Italy, one of the biggest buyers of Russian gas in Europe before the Russian invasion of Ukraine, will be independent of Moscow's gas by the winter of 2024/2025. 
Yesterday, Eni and Algerian state oil and gas firm Sonatrach, signed an agreement to identify possible measures to improve Algeria's energy export capacity to Europe, identify renewable energy development projects, and reduce emissions.
"The partnership between Italy and Algeria gets stronger today, and Algeria's key role as one of Europe's main energy suppliers is confirmed," Eni's Descalzi said after the signing of the agreements.
The event was witnessed by Italy's prime minister, Giorgia Meloni and Algeria's President Abdelmadjid Tebboune.
Also Read: Eni Boss Points Way To Africa For Europe's Natural Gas Supply
Descalzi was quoted telling the Financial Times that Europe should look to Africa for a "south-north" energy axis that would deliver gas from Africa to the EU, which is scrambling to replace Russian pipeline supply.
Eni is a major player in many African countries and has signed several agreements to boost gas supply from Africa to Europe since the Russian invasion of Ukraine and the slump in Russia's gas deliveries via pipeline.
In April 2022, less than two months after Putin ordered Russian troops into Ukraine, Descalzi and the president of Algeria's state energy firm Sonatrach, Toufik Hakkar, signed an agreement that will allow Eni to increase the quantities of gas imported through the TransMed/Enrico Mattei pipeline as part of a long-term gas supply contract in place with Sonatrach.
Also Read: TotalEnergies Commences Gas Production At Oman Onshore Block 10
Last October, Eni announced the start of production from two gas fields within the new Berkine South contract in Algeria, with volumes intended for the European market. And the following month, Eni announced the first shipment of LNG produced from the Coral gas field in the ultra-deep waters of the Rovuma Basin offshore Mozambique.
Just last week, the Italian energy giants announced a significant new gas discovery offshore Egypt in the Eastern Mediterranean.