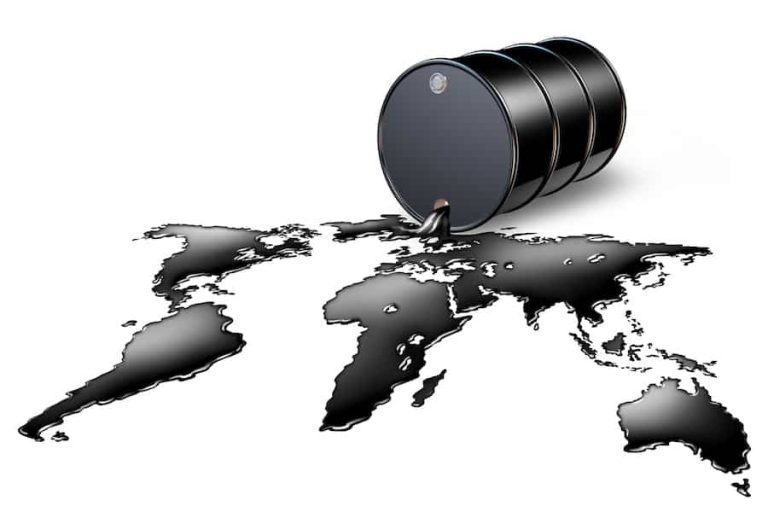 Says First Oil In April 2025, Eyes China For Pipeline Funding
'China is always ready,' Uganda's energy minister says when asked if the money would come from China
Uganda aims to start commercially pumping its oil reserves in April 2025, with China being considered as a potential source of funds to develop an export pipeline, Uganda's energy minister said on Tuesday, November 1.
Although Ugandan officials have previously mentioned 2025 as the year for commencement of production, it is the first time they are being specific on the month.
"I hope that by April 2025 we shall see the first oil," Ruth Nankabirwa Ssentamu said at a conference in Abu Dhabi.
Uganda and Tanzania are also confident they will secure funding for a planned crude export pipeline, she said, adding Tanzania President Samia Suluhu Hassan was expected to travel to China soon "in search for, you know, the completion of the mobilization of resources. And I know that we will get money."

Total Energies Invests US$3Bbn In Oil Exploration in Angola
French oil company Total Energies has invested US$3 billion in projects linked to oil exploration and renewable energy in Angola.
French multinational, which currently produces 550,000 bpd in Angola, plans to launch three new oil projects in Kwanza River Basin in 2024.
"This year, we have allocated US$3 billion for specific oil projects in the Kwanza River Basin, such as the Begónia exploration project and others for the expansion of Block 17," said the director general of the French multinational, Patrick Pouyanné, after a meeting with the President of the Republic, João Lourenço.
Pouyanné said that, starting in 2023, Total Energies plans to launch new projects, such as "Deep Waters", "Cameia" and "Dolphin", which are already being planned in the Kwanza River Basin.
"We are working with the Angolan authorities and if we reach a mutually beneficial understanding, we would like to see these projects in operation by the middle of next year," said Pouyanné, who also revealed the company's intention to explore a total of seven blocks in the same basin.
Total Energies currently produces 550,000 barrels of oil a day (bpd), which represents almost 50 per cent of Angola's total production.
Pouyannéalso said that he had analysed with João Lourenço the possibility of his company supplying solar energy to the Angolan mining industry, with a view to reducing costs in the mining sector.
In June 2021, an agreement was signed, which resulted in the creation of the Huíla Solar Park, in the province of Huíla, which will generate 35 megawatts for the national grid.
"In Angola we are not only focused on the traditional oil and gas sector, but also on renewable energies," said Pouyanné, adding that Total Energies planned to add another eight megawatts to the Huíla Solar Park, at a cost of US$100 million.

king n Venezuela's Oil Exports Plunge In October
Venezuela's crude and product exports slumped in October from September and from October last year due to lower oil production, Reuters reported on Wednesday, citing ship-tracking data and export figures of state oil firm PDVSA.
Venezuela's exports of crude oil and products averaged 533,968 barrels per day (bpd) last month, PDVSA and Refinitiv Eikon vessel-tracking data showed. The exports in October were 25% lower than in September and 23% lower than the volumes exported in October last year.
Lower production was the main reason for the lower exports. Most of the oil cargoes that departed from Venezuela in October were headed to Asia, mostly Malaysia and China, via intermediaries, according to the data cited by Reuters.
Petrochemical and oil by-product exports, however, rose, partly offsetting the low crude and product exports. October saw the fourth-lowest monthly exports of oil from Venezuela, which has been grappling with U.S. sanctions on its exports, a lack of investment in aging infrastructure, and foreign oil firms backing out of the sector in the country holding the world's largest oil reserves.
Venezuela's crude oil production dropped in September compared to August, according to the latest Monthly Oil Market Report (MOMR) by OPEC.
According to OPEC's secondary sources, Venezuela's crude output fell by 19,000 bpd from August to 659,000 bpd in September.
Venezuela's self-reported figures to OPEC showed a decline of 57,000 bpd to 666,000 bpd.