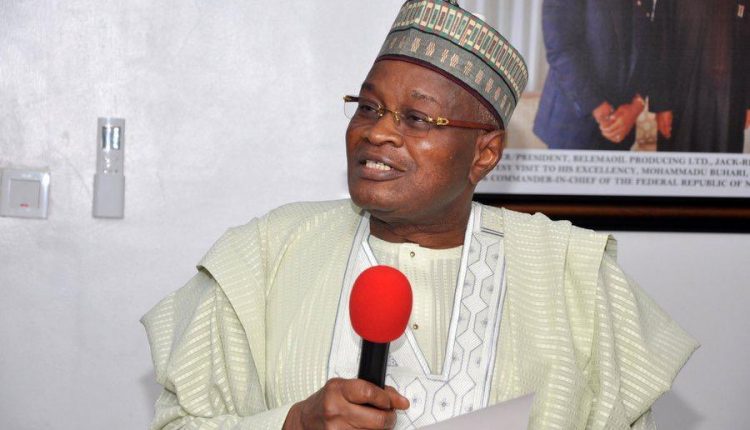 Four Oil Firms Sign Pact To Build Children's Hospital At Daura
Nigeria's indigenous oil production company, Beleaoil has entered into agreement with three other companies to establish a one-stop children's hospital in Daura, Katsina state, the home town of Nigeria's President, Mohammadu Buhari.
The companies include Afdin Construction, Niya Engineering, BAABB International and Eagle Scientific and Laboratory Equipment, whose officials were on hand to sign on behalf of their companies while Chuks Izogu, Vice President, Belemaoil signed for the project sponsor.
Belemaoil, operator of Oil Mining Lease 55 in Kula, Akuku Toru local government area of Rivers state with its operations headquarters in Port Harcourt entered into the agreement with the firms to handle various aspects of the contract.
Speaking at the contract signing ceremony, Jack-Rich Tein Jr, founder and president of Belemaoil, Limited, said the provision of the hospital was a demonstration of its commitment to strengthening national unity. "We do business in the Niger Delta, but in doing so we touch lives cuts across the country. Before coming up with the hospital project, we have been providing welfare in the North including potable water which has also benefited Daura.
"What we are doing is not to display arrogance. It's to display humility and recognise the importance of peaceful coexistence in the human race. This hospital would go a long way in helping our brothers within the Daura Emirate and Katstina state in general.
"We are saying that whether you are from North or from South, we are all one; we are not different. This is the smartest way to build bridges. You must not be full to share with the next man. I pray the contractors put out quality job so it serve as a legacy generations to come," Tein said
The Daura Children Hospital, upon completion, would contain 100 beds in wards, two operations theaters, laboratory, scanning room, staff quarters and powerhouse among others. The project consultant, Mansur Kurfi of Multisystems, explained further that, "there can't be a children hospital without maternity and a child might have issues before birth; so we there would also be a standard maternity with incubators and theatre for expectant mothers."
Mr. Sani Ahmed Daura, who led the Daura Emirates delegation on the contract signing said, "We are highly impressed with Belemoil, not only for this children hospital, but with previous interventions, especially potable water."
By Amaechi Okonkwo
---
Get more news like this directly in your inbox