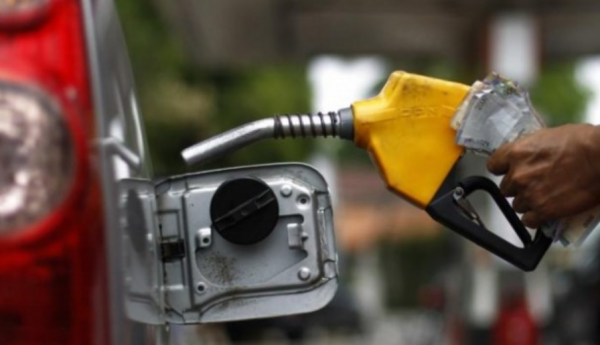 The Federal Government on Tuesday announced that it would no longer get involved in fixing of price band for Premium Motor Spirit (PMS) popularly known as fuel.
It said that major and independent marketers are now free to fix the retail price of the Premium Motor Spirit.
The Executive Secretary of Petroleum Products Pricing Regulatory Agency (PPPRA), Abdulkadir Saidu stated during a press briefing in Abuja. He hinted that government would no longer be releasing guiding price bands for the sale of petrol at filing stations.
According to Saidu, the downstream arm of the oil and gas sector is thus fully deregulated with this development. Adding that price of petrol would be driven by the forces of demand and supply as well as the global price for crude oil.
This is believed to be a major step by the Federal Government towards achieving a fully deregulated downstream sector of the Nigerian oil and gas industry.
[Also Read] Marketers not authorised to fix fuel price – FG
The PPPRA boss, however, stated that the agency will still exercise some level of regulation, especially to prevent marketers from overcharging customers.
"This, however, must be in accordance with our code of conduct because as a regulator, it is our duty to protect the consumer and operators must abide by our codes," Saidu stated.
This development is coming about 72 hours after Pipelines and Product Marketing Company (PPMC), a subsidiary of the Nigerian National Petroleum Corporation, (NNPC) increased pump price from N148 to N151.56.
However, public outcry and opposition had greeted the last fuel price increment by the government.
The Depot and Petroleum Products Marketers Association of Nigeria (DAPPMAN), had called on the government to take a further step towards full deregulation of the downstream sector. This it said would enhance economic growth and development of the nation.
DAPPMAN chairman, Mrs Winifred Akpani said "we believe that full deregulation of the sector remains the most viable option for Nigeria to effectively navigate this period and ultimately safeguard the future of our economy and wellbeing of 200 million Nigerians."
According to Akpani, deregulation will open up the sector for fresh investments, market deepening, diversification, and expansion, culminating in stable demand and supply regimes which are critical to ensuring that consumers have uninterrupted access to affordable quality products without the huge financial burden currently borne by the government.
[Also Read] Downstream Deregulation for Growth, Development of Nigeria, Sylva Explains
"DAPPMAN is aware of the considerations that have dogged the issue of deregulation over the years and we believe they are very important.
However, we believe these considerations will be duly addressed with a deregulation regime that guarantees long-term benefits and empowers the government to commit savings made in the process to infrastructure development, job creation, agricultural revolution, education and health.
"This will spur growth of Small and Medium scale Enterprises (SMEs) as well as large corporate, that would increase Nigeria's human capacity index, competitiveness and ultimately drive inflow of foreign investments," she added.
Trade Union Congress of Nigeria (TUC) in a statement titled, 'Killing the dead,' and signed by its president, Quadri Olaleye, and the Secretary-General, Musa-Lawal Ozigi, condemned the increase in petrol price and electricity tariff in the country saying: "Like the book by George Orwell, titled '1884', the government and its agencies have resorted to doing the opposite of what they were set up to do."
The labor union stated that increasing petrol prices and electricity tariffs, among others, "at a time people are losing jobs, businesses are not moving in the light of COVID-19, is, to say the least, wicked.
"Government, instead of providing welfare, is killing the people systematically.
[Also Read] Nigeria Opens Tender for Pipeline, Depot Repairs
"In droves, Nigerians flee the shores of this country. Just two days ago, we protested the hike in electricity tariff and sadly, yesterday, they slammed us with fuel [price] hike at a time when countries like Ghana and Canada are giving out palliatives to cushion the effects of coronavirus pandemic. It is difficult to cope in this circumstance.
"Do we still wonder why unemployment and insecurity have increased? This is disgustingly shameful. We urge the government to listen to the voice of reason and reverse the [petrol] price immediately.
"Stop pushing Nigerians to the wall. This is too daring. The congress is calling a meeting of its organs to take decisions on this obnoxious move. The dead are dying again; stop killing the dead!"
Meawhile, Atiku Abubakar, a former Vice President wondered why the government increased the pump price when it claimed to have deregulated the downstream sector.
"I am a businessman. I look at things from an economic perspective. Questions beg answers. The price of crude is down from where it was in 2019. In the US and Europe, fuel prices are far lower than they were in 2019. If we truly deregulated, shouldn't fuel price have dropped?, his tweet read.
[Also Read] Fuel Scarcity Looms as IPMAN Protests Fuel Price Increase
In March, the Federal Government announced the removal of cap prices for petrol. Saidu via a memo clarified that the agency would only provide monthly guiding price for the commodity.
"The price cap per litre in respect of Premium Motor Spirit (PMS) is removed from the commencement of these Regulations. From the commencement of these Regulations, a market-based pricing regime for PMS shall take effect," he said.
More Related Nigeria Oil and Gas Industry News on Orient Energy Review.