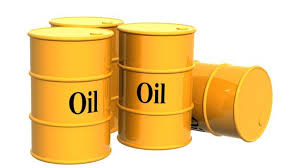 Oil price has risen in London to above $43 per barrel just as Saudi Arabia hiked its official selling prices, and as the global equity markets climbed, World Oil News Agency reported yesterday in a global market report   
It learnt that Brent gained 1% to near the highest level since March. It is noted that, Saudi Aramco increased its crude prices to Asia in another sign of recovering demand, adding that Libya's oil exports are expected to fall in July, as the chairman of its state company said any future recovery in output will take months. Global equity markets rose to the highest since early June, giving crude another boost.
The surge in Corona virus infection around the world, including in the United State of America, makes the recovery in the oil market fragile, the report said.
It recalled that the World Health Organization (WHO) reported the highest number of global virus infections in a single day over the weekend. For now, though, optimism over strong economic data, returning energy demand as countries ease lockdown measures, and OPEC and its allies' bumper output cuts are driving crude higher, the World Oil news agency reported;
"Despite the rapid increase in new global cases of Covid-19, financial and commodities markets appear immune to the news," the report quoted Eugen Weinberg, Head of commodities research at Commerzbank, "The good discipline with OPEC+ is lending support."
Brent for September rose 44 cent to $43.24 a barrel as of 1:29 p.m. in London. The global benchmark is nearing a Fibonacci re-tracement at $43.87 as well as its upper Bollinger band, both levels it has retreated away from in recent weeks. Net bullish Brent positions climbed to a 17-week high. West Texas Intermediate for August edged 3 cents lower from Thursday's close to $40.62. There was no settlement on Friday due to the Independence Day holiday in the U.S.
The report further stated that Saudi Arabia lifted pricing for all of its crudes to Asia by $1 a barrel. Though the increase was less than expected, it's another sign that demand is continuing to firm in the world's fastest growing markets.
However, in a warning sign for oil's resurgence, the higher prices from OPEC's largest producer come in the context of a refining industry that is struggling to turn a profit. A refiner using Saudi Arabia's flagship Arab Light crude in Singapore would currently make a loss with the most basic processing, according to Oil Analytics data.
Chibisi Ohakah, Abuja