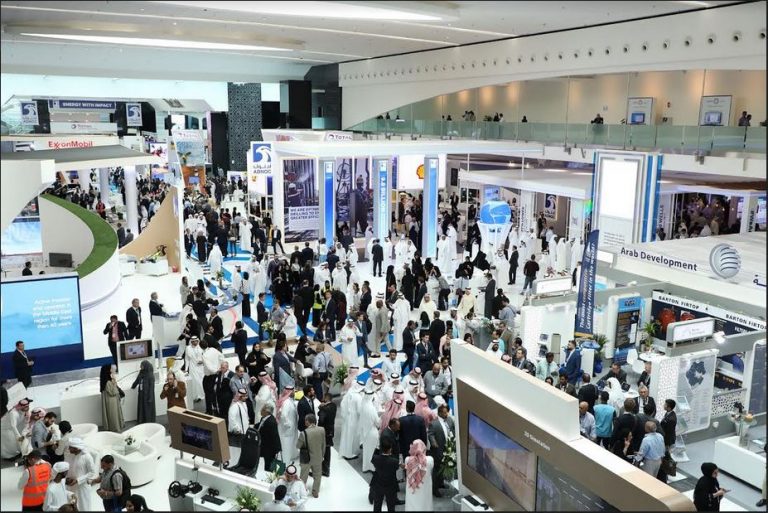 Growing demand from Asia, and particularly from China, will underpin market growth for liquified natural gas (LNG), say leading industry figures at the Abu Dhabi International Petroleum Exhibition and Conference (ADIPEC), but importers are also pushing to benefit from more flexible pricing.
Speaking on the sidelines of ADIPEC, Cheniere Energy Executive Vice President and Chief Commercial Officer, Anatol Feygin, said Asia accounts for 70 percent of global LNG imports. He predicts China, which first imported LNG in 2006, will become the largest importer after Japan "within a year or two" as the market continues to expand.
"It has been growing at around 2.5 million tons per annum on average over the past decade," said Feygin.  "We see that growth rate increasing, possibly more than doubling, over the next three to five years and probably well beyond that, as China's economy continues to grow, as it continues to urbanise, and as it aims to improve urban air quality and control carbon emissions."
Cheniere is a Texas-based energy company, primarily involved in LNG-related businesses. Feygin is among the gas industry leaders speaking in an exclusive series of C-suite dialogues for senior decision makers at ADIPEC, sharing his insights into the future for natural gas and LNG in a low carbon, low cost landscape.
This landscape sees growing demand for clean-burning natural gas, and LNG providing a flexible way of being matching that demand with competitive new sources of supply. It also sees the United States transforming into an important energy exporter.
"The global gas and LNG markets have been going through an enormous transformation," said Feygin. "In 2016, Cheniere started long-term LNG exports from the lower-48 US (US states, not including Alaska or Hawaii), something that was unthinkable just 10 years ago and completely changed market dynamics, trends and business deals."
With more competition among suppliers, there is strong pressure to move away from the multi-year contracts that previously dominated the LNG trade. Importers who once wanted contracts that locked in their share of a limited supply for several years, now want shorter-term deals so they can benefit in a buyer's market.
Tokyo Gas is one of the world's biggest LNG importers. It was a pioneer in LNG as far back as 1969, and today serves markets both in Japan and across several other Asian countries, including offices in Malaysia, Singapore, Thailand, Indonesia, The Philippines and Vietnam.
Kunio Nohata, a Member of the Board, Senior Executive Officer, and Chief Executive of the Power Business Division at Tokyo Gas, says that to offer reasonable gas prices to customers, the company needs to pursue a competitive LNG price.
"Tokyo Gas has been developing and enhancing its gas and LNG value chain by tapping into new markets and increasing value to our customers," said Nohata, who welcomes the growing conversation around natural gas at ADIPEC.
"At ADIPEC 2017 we look forward to discussing the future of gas and LNG, especially in terms of how we can make it a commodity more accessible to consumers and how both producers and customers are becoming more creative in discovering and developing new market opportunities."
Much of the discussion revolves around finding the right balance in the market. High prices for LNG led many countries to exploit previously overlooked resources, investing in new extraction and export infrastructure, and supply grew faster than demand.
Feygin expects new supply will be needed early next decade to meet predicted demand growth, but that US exporters will most likely expand existing operations, which have infrastructure already in place, rather than commit to greenfield projects.
"We see the global market evolving rapidly at present, and the speed of change looks set to increase as US volumes ramp-up over the next few years," Feygin said. "However, I also think we are still quite a way from being a fully commoditised product, like crude oil, for example."
Held under the patronage of His Highness Sheikh Khalifa Bin Zayed Al Nahyan, President of the UAE, hosted by the Abu Dhabi National Oil Company (ADNOC), and organised by the Global Energy division of dmg events, ADIPEC is one of the world's leading oil and gas events, and the largest in Africa and the Middle East.
ADIPEC is being held at Abu Dhabi National Exhibition Centre from 13 to 16 November 2017.