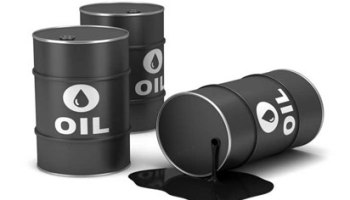 …As partners await marginal oilfield round

Crude oil production from Aje field, offshore Lagos on OML 113, operated by Yinka Folawiyo Petroleum Company Limited, fell to 890,203 barrels last year from 1.2 million barrels in 2018, one of the joint venture partners, ADM Energy, has said.
Aje field partners include Pan Petroleum Aje Limited, New Age Exploration Nigeria Limited, EER (Colobus) Nigeria Limited and ADM Energy.
Department of Petroleum Resources (DPR) said the field produced 912,870 barrels in 2017, down from 988,806 barrels in 2016. First oil was achieved in the Aje field in May 2016, 20 years after it was discovered, making Lagos a quasi oil-producing state.
In its audited report for 2019, London-based ADM Energy Plc, said oil was being produced at a stable rate from two wells (Aje-4 and Aje-5ST2). "Two wells achieved a total produced volume of 890,203 barrels of oil in 2019," the audited report stated, adding that the combined average production from the two wells was 2,967 barrels of oil per day, compared to 3,100bpd in 2018.
ADM Energy Plc said the reduction was caused by both routine maintenance work on the floating production storage and offloading facility and significant equipment upgrades on the gas lift modules in the second half of last year. It said the JV partners successfully reduced operating costs to $25 per barrel in 2019.
"In the light of unprecedented macro conditions post period, the partners successfully reduced operational and maintenance costs by 35%, and FPSO lease costs by 40%. As a result, the breakeven cost of production decreased to $28 per barrel, while operations have continued largely uninterrupted.
"The directors anticipate a recovery in crude oil prices in Q3-Q4 2020 and production is therefore currently being stored on the FPSO, which has up to 755,808 barrels of storage capacity, in order to benefit from a positive forward curve in the oil price," the report said.
According to the partner, a new Field Development Plan for the Turonian Aje gas project is in the initial planning stages with the JV partners. "By drilling three wells in 2021, the partners intend to triple daily production of oil and gas liquids from 3,000 bpd to 9,000 bpd and thereafter develop the dry gas which could be supplied to the Lagos market and sold to the West Africa Gas Pipeline," it said.
ADM Energy informed that in the fourth quarter of 2019, a Norway-based firm, PetroNor E&P Limited, acquired a 12.2% revenue interest in OML 113 (subject to completion) and formed a special purpose vehicle with the operator, Yinka Folawiyo Petroleum, to focus on the revitalisation and further development of the Aje field.
The Chief Executive Officer of ADM Energy, Osamede Okhomina, said the company had identified a number of investment opportunities, including assets from both oil majors' divestment programmes and the Nigerian government's marginal oil field round coming up soon. "COVID-19 has undoubtedly had a big impact on global markets, but as economies reopen around the world, we are beginning to see an upturn in oil prices from previous lows.
Chibisi Ohakah, Abuja