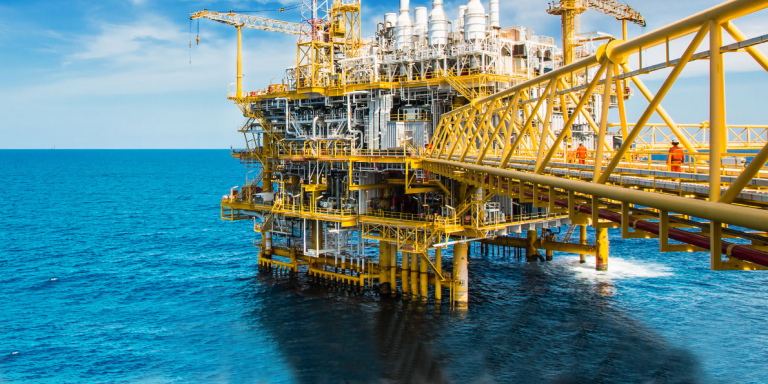 …600 Companies Jostle for 57 Oil Fields
…FG to Establish National Acreage Management Strategy
The Federal Government has indicated its interest to further deepen Nigerian Content in the nation's oil and gas industry through the ongoing marginal fields bid round.
Speaking during the Nigeria Association of Petroleum Explorationists' (NAPE) webinar series on Wednesday, titled "Nigeria Marginal Field Bid Round: Implications, Challenges and Opportunities", the Director of Department of Petroleum Resources, Engr Sarki Auwalu said that the government's principal objective for the 2020 marginal bid round is to deepen the participation of Nigerian businesses in the upstream segment of the nation's oil and gas industry.
Speaking on some of the gains the country has recorded from its marginal fields programme, Auwalu noted that a number of achievements have been attained which he said includes reserve and production goals, impact on Nigerian Content, domestic energy security leading to increase in the domestic refining, energy production, among others.
He said, "We have achieved reserve and production goals, impact on Nigerian Content, Domestic Energy Security by increase in the domestic refining and energy production.
"We have also recorded some increase in the inflow for government because once activity is there, taxes and employment are there, the economy is doing well. The Corporate Social Responsibility and community engagement has really made a lot of difference in marginal fields programmes."
The DPR boss hinted that the government's objective for the ongoing marginal field programme was a win-win value proposition for government, Nigerians, indigenous and foreign investors.
"There are various objectives, but principally, indigenous participation is being promoted because when that happens, employment will be generated, production will increase, technical capacity will be built, oil and gas reserve will be increased, capital inflow will be encouraged and synergy and coming together will also be promoted.
"So, for this year, 2020, we want to deepen the participation of Nigeria businesses in the upstream sector of the Nigerian oil and gas industry. We want to create opportunity for technical and financial partnerships.
"The key principle objective is indigenous participation. We want to grow reserve and optimize potential for these assets and we want to create wealth and generate revenue for all interested stakeholders – the investors want to grow their wealth while government wants to guarantee.
"We want to attract credible investors with technical and financial capability because this has been demonstrated before, Auwalu said.
On the ongoing bid round, the DPR boss disclosed that over 600 companies have applied to be prequalified for the 57 marginal oil fields in the country.
"First I will say that we have really witnessed an increase in bidders after the extension of the deadline to June 21. There has been almost 30 percent increase in participation," he said.
"If you are making a bid or auctioning any oil field, you need to get 10 people per field really going after the field. We have 57 fields and we have over 600 companies. So. we can say that we are celebrating success so far," he added.
"After the extension, we are moving according to schedule and now we are in the phase where we do pre-qualification for the bidders to apply. Everything is going perfectly."
Speaking further, the DPR boss disclosed that government is working on establishing National Acreage Management Strategy (NAMSTRA), a body he said would be responsible for putting in place strategies to determine the nation's periodic bid rounds.
According to him, NAMSTRA has become necessary since the last bid round was about 17 years ago. He stated that with the nation's available seven basins comprising the Benue (central), Sokoto (north-west border), Chad (north-east), Bida (central, along the Niger valley), Dahomey (South-West) and Anambra (South-East) Basins and the Niger Delta (South coastal) including the deep water, the establishment of NAMSTRA will help to predict when the next bid round will be after assessing the commercial viability of these basins. "NAMSTRA will also help to determine how prolific such basins will be in a bid round process" Auwalu said.
Peace Obi