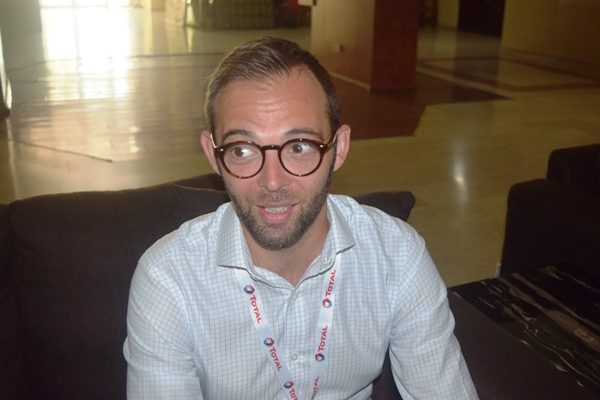 The TTE Technical Training Group, an international training organization based in the United Kingdom is currently delivering technical and engineering skills to Nigerian graduates in the Oil and Gas Industry.
Rupert Summerfield, senior sales manager of TTE disclosed this on the sideline of the 2018 Nigeria Oil & Gas Exhibition and Conference in Abuja.
Rupert said that most graduates do not have the technical skills required for engineering but through TTE's Study Programmes, graduates will now have the opportunity to get an international accreditation for Technical and Engineering Skills in the Industry.
He said TTE provides graduates with the engineering skills that synchronize with their academic qualification and they do this in conjunction with local universities in the United Kingdom.
"At the moment, we are delivering training for Nigeria LNG Limited (NLNG). They do a National recruitment drive for their new Trains and they currently have forty delegates with us in our training centre in the UK.
"The delegates were recruited across Nigeria and they were sent to us not just to give them technical skills but also to bond them together as a team.
"We also train them on leadership and technical skills which will enable them do the job efficiently. It works particularly well because of the recruitment format the NLNG uses to recruit for their new Trains as it helps breakdown the hierarchy issues within the group.
"We have been delivering that training to operators and graduates for NLNG since the past 19 years. So it is a long standing relationship that we have with NLNG and the feedback is very positive.
"We have been working with NLNG for 19 years and we have also been doing work with an organization known as Technical and Vocational Education and Training (TVET) UK, delivering training for them (Train-The-Trainer) which is all about supporting local content as we make sure we get the relevant trainers in the workplace in Nigeria.
"In supporting Nigerian contents, we are offering training and developments to Nigerians and overtime using Nigerian Trainers and I believe that it is a more sustainable way of delivering the training which will give the learners the opportunity to look into the international market what they can offer to companies and the projects they can start to work with.
"We have graduated over a thousand Nigerians. A Standard Technical Apprenticeship in the United Kingdom takes four years, and we have study programmes that take 1 – 2 years, we also have short courses that take up to 6 months to complete," Rupert said
TTE Technical Training Group is an entity in UK more like a college with over 500 learners on its training centres that are enrolled on a study programme. TTE study programmes and apprenticeship attracts Government funding to support their learning.
TTE also have short courses, and working on international projects in the consulting aspect, sea work and delivering training or send trainers out around the globe.
Source:  Oil & Gas Republic