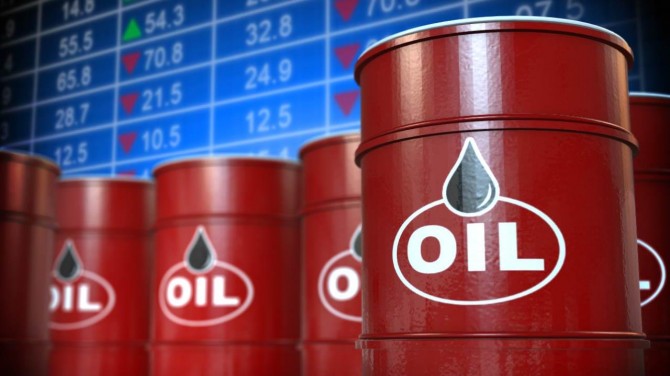 Strong Regulatory Regime Accounts for Ghana's Success in the Oil and Gas Industry – Awhireng

By Gilbert Boyefio
 The Acting Chief Executive of the Petroleum Commission of Ghana, Mr. Theo Awhireng, has said strong legal and regulatory regime and human resource development are the bedrock of Ghana's success in the oil and gas industry.
In the last eight to nine years, Ghana has put a lot of effort and time into formulating numerous laws and regulations to manage its oil and gas resources.
According to Mr. Awhireng, "We believe very strongly that we need to develop the regulatory regime of the industry and our human resource development. My assessment of the performance of the industry is not only about the number of barrels of petroleum we produce, but the number of regulatory framework we put in place to manage and protect the interest of Ghana."
The Commission's development plan is to enrich the regulatory framework so that there will be certainty as to what to expect when you are doing different things in the industry.
The Petroleum Commission is currently working on about 27 to 30 regulations that must be developed. These regulations are to enable the enforcement of the numerous laws that were passed to protect and guide the industry.
"While we were writing the laws, we set up a number of technical teams that were writing different part of the regulations," he added.
There was a group for data management, another for petroleum measurement and fiscal regime. Others are for Health, Safety and Environment Compliance. All these regulations are being developed. The Parliament of Ghana recently passed one of the regulations (the petroleum revenue regulations)," Mr. Awhireng pointed out.
Another area that the Commission is passionate about is the building of strong human resource capacity. The Commission acknowledges that the oil and gas industry is knowledge -based enterprise and therefore the need to have people that are knowledgeable and enthusiastic about the industry in other to create value.
One of the key mandates of the Commission is value creation, which they have prioritized and are currently making a lot of progress in that area.
"It is not about fighting when you do not understand what you are dealing with. We are actually building capacities of human resource on all fronts," he stressed.
"As I speak to you now, five staff left for Singapore on a duty tour on an FPSO in various disciplines; engineering and HSE. So we are developing the human capacity to provide services. In addition to this, we have equipped our geosciences and engineers with hardware and software not different from what you will find in Houston, Cape Town or London. We are getting a consultant who will come and work and mentor them for a year," Mr. Awhireng submitted.
 Value for money
The Commission last year prevented the Jubilee Partners from acquiring another FPSO for the Greater Jubilee Fields Development project. The expansion of the Jubilee Fields was supposed to be developed with the next field because they were close to each other.
The Commission believed that the production profile for Jubilee and the haulage available shows that there is enough room to contain oil expected to be produced from the next field.
"So by stopping them from having another FPSO, we have saved the nation the CAPEX for another FPSO; and for that field size, it will be anything above US$5-700 million. This is value creation for Ghana and we are very proud about that," Awhireng said.
"In this same area of value creation, we do many other things. When development plans are submitted we do not just approved them, we go through several months of thorough due diligence. And by the time we finish we would have removed a well from here or there, cut this and do this and we would have saved the nation millions of dollars," Mr.Awhireng observed.
                                                                                                                                  Progress on local participation
Ghana is making remarkable progress on the front of local participation in the oil and gas industry according to Awhireng who said currently Kosmos Energy is now hundred percent Ghanaian staffed, and the lead operator of the Jubilee Fields, Tullow Ghana, is also making a lot of strides in that direction. Of all their top five executives from managing director, only one of them is an expatriate; and some of their departments are one hundred percent Ghanaian staffed.
"I must however admit that in some of the technical areas we are still working on it. We just don't write these things, we take it personal.
Earlier in 2016, we held a-two-day workshop with Tullow Oil alone in a hotel outside Accra and all we talked about was the localization of human resource. And Tullow has taken it personal. Today as we speak, there is a team of Ghanaians being trained to become OIMs on FPSOs, some of them being trained to become well engineers and so forth," he disclosed.
---
Be the first to know when we publish an update