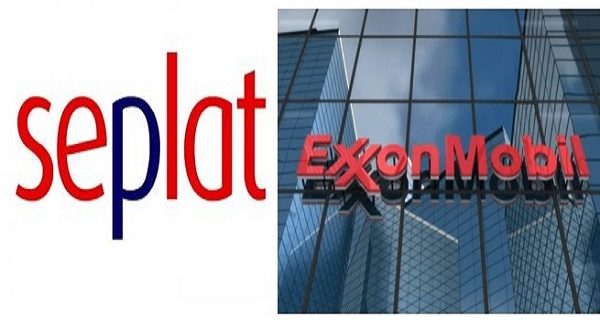 Seplat, Chappal, Top List of Local Firms Bidding for ExxonMobil, Shell Oil Assets

By Chibisi Ohakah, Abuja
A number of oil companies, mostly indigenous, are beginning to show interest in onshore and shallow water assets up for divestment by international oil companies (IOCs) in Nigeria. Top on the list of IOCs divesting in the country are Shell and ExxoMobil.
Impeccable sources in the Nigerian ministry of petroleum resources said the interested oil firms are currently submitting bids for the assets. The sources however refused to give details and status of the bid submissions.
ExxonMobil has interests in Nigerian offshore oil fields through its subsidiaries as part of a joint venture with Nigerian state oil firm, Nigerian National Petroleum Corporation (NNPC).
Reuters said that in 2019, the firm had held talks in regards to the sale of stakes in onshore and offshore oil and gas fields in Nigeria as part of its plan to focus on new developments in the U.S. shale and Guyana. At the time, the potential disposals were expected to raise up to $3 billion.
ExxonMobil is considered in Nigeria to be one of the largest oil and gas producers in the country, with 106 operating platforms. The American oil giant is reportedly looking for interested buyers for its upstream assets not only in Nigeria but also in the US Gulf of Mexico, the UK North Sea, Germany, Malaysia, Indonesia, Romania, Azerbaijan, Vietnam, Chad and Equatorial Guinea as part of its wider plan to generate $15 billion by 2021 and $25 billion by 2025 from divestments.
While oil majors in Nigeria account for more than 70% of Nigeria's daily crude oil production, the list of the indigenous firms bidding for the assets belonging to IOCs is reportedly led by Seplat Energy and Chappal Petroleum Development Company.
Seplat Energy confirmed late last December that it is actively engaged in negotiations to acquire ExxonMobil's shallow water assets in Nigeria. The company's chief financial officer (CFO), Emeka Onwuka, who confirmed the ExxonMobil bid, said it is working together with an unnamed partner. The company said further announcement will be made as and when appropriate, in line with regulatory requirements.
Some of ExxonMobil assets up for acquisition comprise 40% of interests in the Qua Iboe fields of four blocks and pipelines in oil mining leases (OMLs) 67, 68, 70 and 104 located in shallow water.
Also bidding for the Exxon Mobil assets is another leading indigenous oil production company, Chappal Petroleum Development Company. The company is said to be teaming up with United Kingdom's Cairn Energy, with about $908billion market capitalization.
At a breakfast meeting organized by the African Energy Future in Houston, Texas, U.S, early last month, Nigeria's minister of state, petroleum, Chief Timipre Sylva, assured investors that the authorities will scrutinize oil companies bidding for the takeover of the assets.
While in the US, Sylva who had held separate business meetings with top managements of Chevron and Schlumberger at their headquarters, in Houston, Texas, Sylva said government would carry out due diligence in the selection and eventual approval of any company that would take over the assets from which these companies intend to divestment.
According to the minister the previous practice where companies are just allowed to purchase strategies without verifying their capacity to operate such assets would no longer obtain.
"In the past, companies were just allowed to buy assets that they had no capacity to operate. We would no longer allow that to happen again because government is the ultimate loser, especially if they are not able to operate such assets optimally," Sylva said.
The minister noted that with the passage of the Petroleum Industry Act (PIA), Nigeria would increase the incentives for investments in the oil and gas sector of the economy. "With PIA, we now have the enabling laws that protect and make the operating environment more attractive.
"With the passage of the PIA, there are a lot of interests in the oil and gas sector in Nigeria today. The responses we have gotten from investors so far are quite good. Everybody is quite happy," Sylva added.
The minister however hinted that although new investors are welcome, preferences will be given to firms already doing business in Nigeria.
---
Be the first to know when we publish an update