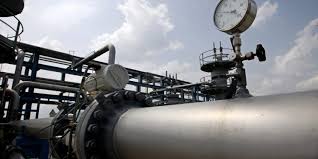 Nigeria's S/East Governors Want Region Joined in Gas, Rail Projects

State governors from the south east region of Nigeria have called on the federal government to include the region in the national rail and gas network. The governors who made their position know last Sunday, said they would support the federal government in the expansion programme. 
The Chairman of the South East Governors' Forum, who is also the governor of Ebonyi State, Governor David Umahi, who spoke to media men after the governors rose from a virtual meeting, said so far there is no funding for the corridor, which cuts across Southsouth, Southeast, Northcentral and Northeast.
He reiterated that there is an existing rail line between the north and the south east and parts of south-south region. "It is an existing railway line and it is very important to our people. It is just to repair them and revamp the terminals," the governor's spokesman said.
The south east governors declared interest in engaging the contractor handling the Ajaokuta-Abuja-Kaduna gas pipeline with the view to integrating the southeast into the project.
"Since the pipelines are going to come from the Southsouth and Southeast, we feel the states in the region should also benefit. So, we are also engaging the Federal Government on this," Umahi said.
The governors regretted that despite promised from the Nigerian Presidency, the second Niger Bridge construction and the Enugu International Airport renovation projects are yet to take off. The governors, according to Umahi, also agreed to unveil the name of the joint security outfit of the region during their next meeting.
"After that, we will give go-ahead to our Attorneys-General to produce draft bills, which will then be sent to the five state Houses of Assembly for deliberation and passage into law," he said.
By Chibisi Ohakah, Abuja
---
Get more news like this directly in your inbox