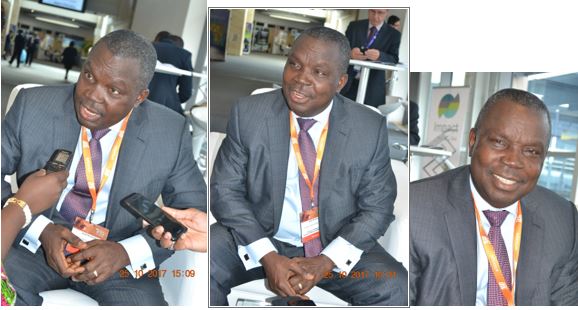 With the generation of power crucial to the nation's economy, the share of it is set to rise by 20 per cent in 2035.
This was made by known by the Chief Executive Officer, Seplat Petroleum Development Company, Austin Avuru while delivering his keynote speech at the 2018 West African International Petroleum Exhibition and Conference (WAPIEC) with theme: "'Innovention'- Sustaining West African Oil and Gas Production Through Innovation and Collaboration" in Lagos.
"The share of power generation is one of the key consumer's need. It is expected to rise by 20 percent in 2035," Avuru said.
Speaking further, Avuru noted that the global trend in energy supply may increase as consumers will turn their gaze to the consumption of renewables.
"The global trend in energy supply would seem to suggest an alarmist way by 2035, perhaps, there would be no place for oil and gas in the world.
Multinationals are investing substantial funds today away from oil and gas into renewables around the world.
However, within Africa, we are seeing, if the pace of GDP improvement continues, you would see the increased consumption of energy," Avuru said.
The conference, a two-day event hosted by Petroleum Technology Association of Nigerian (PTEAN), is the sophomore edition where the energy experts and analysts gathered to dig in through panel discussions, one of which was the "Strategies and opportunities for funding local content across the region" which was moderated by CEO, Olidata Energy Group, Emeka Ene.
The discussants were Ag. Commissioner Petroleum Directorate, Ministry of Energy and Mineral Development, Uganda, Frank Mugisha; Managing Director, First E&P, Chairman, Independent Petroleum Producers Group, Ademola Adeyemi-Bero and Austin Avuru.
At the panel discussion, Adeyemi-Bero said that energy consumption in West Africa is in correlation with the Gross Domestic Product. He also said that there is very low consumption of energy in the Sub- Saharan African countries.
In 2017, a communiqué issued by the Minister of Power, Works and Housing, Babatunde Fashola, at the 18th monthly power sector and stakeholders meeting read, "As at August 10, 2017, 6803MW was recorded as the current available generating capability, with a wheeling capacity of 6700MW by TCN, currently constrained by DisCos inability to take load."