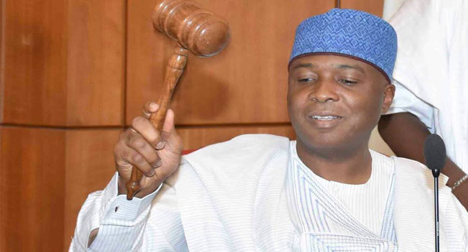 Nigeria to Amend Laws on Power Generation

…Senate set to adopt German model 
The Nigerian National assembly has revealed plans to amend laws on power generation, transmission and distribution in the country. This is aimed at following the footsteps of Germans who allow residents to combine efforts and local resources to generate clean and renewable energy.
According to Bukola Saraki, President of the Nigerian Senate, the project can be achieved in Nigeria if the government and operators take it seriously. "We have to amend the laws to allow communities to generate energy that is more than 10 megawatts and even the laws about power transmission and distribution have to be amended to allow more creativity and involvement from the private sector," Saraki added.
He said the energy crisis currently being faced in the country remains a priority in the agenda of the Senate as it is vital in eradicating poverty and unveiling the potentials of the people.
---
Be the first to know when we publish an update