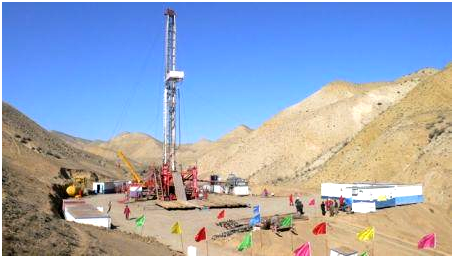 Niger: Savannah Petroleum Reports New Oil Discovery in the Agadem Basin

In Niger, oil firm Savannah Petroleum has announced that it has seized a large black gold deposit in the Agadem Basin, including the Amdigh-1 well. This is the second drilling and second success of its three-well campaign on the R3 / R4 production sharing contract (PSC). The well, which began work on May 6 and lasted 24 days, reached a depth of 2,469 meters instead of 2,576 meters as predicted by pre-drilling findings.
Preliminary results based on the interpretation of all available data indicate that the well encountered a 22 m column of hydrocarbon bearing sandstones in the E1 and E2 reservoirs in the Eocene Sokor alternations. The wireline logs indicate that the properties of the tank are of excellent quality. With regard to the pressure data, the oil in presence is light, which corresponds to the results of the discoveries recorded along the trend. The well was closed for production testing. After the tests, Savannah will mobilize the necessary equipment for the production of the site. No date has been announced for this purpose. Efforts are currently underway to demobilize the drilling platform to the last well in the campaign, the Kunama-1 exploration well, located 12 km from Amdigh-1. The demobilization should last between 10 and 15 days. Updates will soon be provided for this purpose, according to a company press release.
"The two discoveries of our first two exploration wells are clearly encouraging for the future of our project in Niger …I take this opportunity to once again thank our community and government partners as well as our teams. Operations and subsurface and our oil sector partners for the work and support that the company has received to reach this stage. " said Andrew Knott, CEO of Savannah Petroleum.
---
Get more news like this directly in your inbox